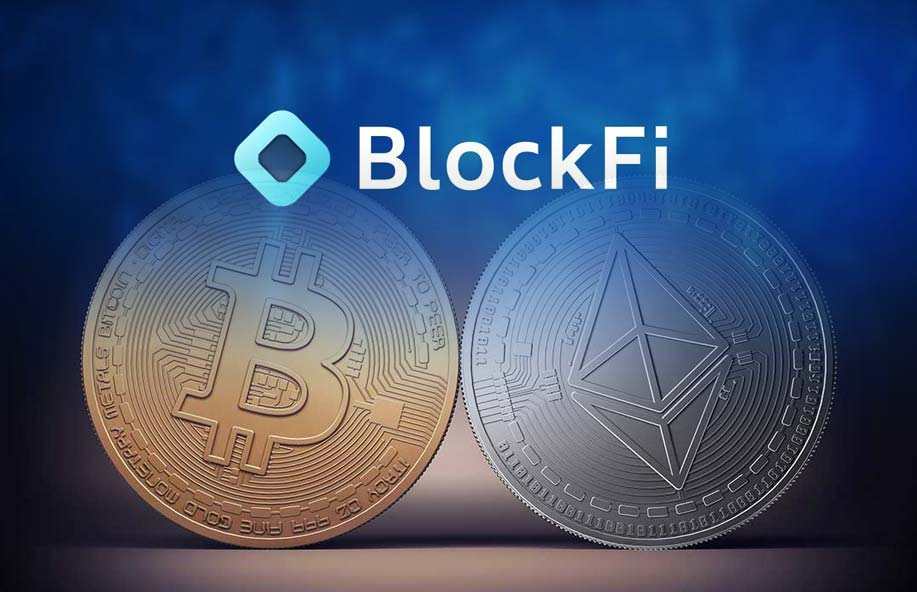 Crypto loans are the new hype in the market. Why? Let's assume you have your savings account in a bank. Chances are, you are earning abysmal rates of interest. Most savings accounts today tend to offer interest rates less than 0.5% to their clients.
But imagine earning an annual percentage yield 10-20 times more than what you currently make. That would be excellent! With cryptocurrency loan platforms, such interest rates are possible. Moreover, it does not even require any exposure to risky assets like Bitcoins.
Read through this page to learn more about the best crypto loans and how do they work.
What is Crypto Lending, and How Do Crypto Loans Work?
Cryptocurrencies involve digital assets with various uses, including securing loans. You have crypto loans with collateral to secure a loan, such as a car loan or mortgage. In such a loan, you get the ownership of your cryptocurrencies while paying your loan back.
The collateral is valid so that when you fail to repay the loan, it makes up for your collateral. However, you can only borrow up to 50% of your digital asset balance. But some cryptocurrency loan platforms would allow you to borrow up to 90% of your absolute value.
Depending on the platform you use, you can get your loan funds in U.S. dollars or cryptocurrencies. However, the types of cryptocurrencies to secure a loan would vary according to the platform you use. If you don't use the appropriate kind of cryptocurrency, you must choose another to qualify.
Additionally, some platforms enable you with non-custodial crypto that lets you indulge your digital assets without exchange. But they may still require collateral to hold you eligible.
What are the Types of Crypto Loans?
There are two categories of crypto loans to make your selection easier. Here are the different crypto loan categories.
Custodial Crypto Loans (CeFi)
Centralized Finance loans (CeFi) are the custodial loans that take custody of your collateral. For this type of crypto loan, you cannot access your collateralized assets. The lender is in complete control of your help.
Get Started
Claim up to $26,000 per W2 Employee
Billions of dollars in funding available
Funds are available to U.S. Businesses NOW
This is not a loan. These tax credits do not need to be repaid
The ERC Program is currently open, but has been amended in the past. We recommend you claim yours before anything changes.
Custodial crypto loans can be easily accessible and within your means compared to traditional loans, as they still rely on centralized lenders to impose their terms.
Non-Custodial Crypto Loans (DeFi)
Decentralized finance loans (DeFi) are non-custodial crypto loans. They rely on smart contracts rather than the central organization to implement their terms. The trader has control of their assets until they choose to default on their loan.
In this type of crypto loan, you receive stable coins instead of fiat currency. You can exchange stable coins for cash. DeFi loans have a relatively higher interest rate.
Best Crypto Loans
You have hopped in here to find the best cryptocurrency loans in the market, and below are some of the top crypto loan accounts you would find.
Best for DeFi Loans: yearn.finance
The yearn.finance protocol decentralized loans with high interests. Instead of a third party, this platform operates independently using smart contracts. It offers various products, the most popular of which is the yearn vaults and yEarn.
Yearn token is the governance token enabling YFI holders to upgrade to smart contracts. YFI has appreciated over 4,000%, and each token trades around $34,000 today. This platform does not rely on collateral to set a bar on loans.
Additionally, the interest rate on your crypto is highly variable as per the cryptocurrency you use to fund the protocol. Usually, the platform offers a stable interest rate between 1.3% to 18.65%.
Best for Beginners: BlockFi
BlockFi is an excellent platform to earn high interest in your savings account. You can use Bitcoins, Ethereum, Litecoin, or stablecoins to fund your account. If you choose to invest with Bitcoins, you earn a 6% APY for the first 2.5 BTC followed by 3% APY on any Bitcoin amount.
Litecoin and Ethereum offer 5% APY, and stablecoins contribute 8% to 9% annual interest rates. Using BlockFi, you can withdraw your crypto anytime. Every month you receive one free withdrawal with a small fee imposed on additional withdrawals.
You also get USD loans with BlockFi. However, for this type of loan, you need to use cryptocurrency for collateral. The amount of collateral would affect the loan rate. The rate of loans ranges from 4.5% to 9.75%. There is no bar to the maximum amount of loan.
Best for Crypto Variety: Celsius
Celsius has been able to process $8.2 billion in loans among 340,000 clients. It has run through asset verification and, therefore, is a trustworthy platform. You have a lot of cryptocurrency options with Celsius to fund your savings account. Celsius and BlockFi have the exact offers in terms of APY using Bitcoin and Ethereum.
Additionally, Celsius has better competitive offers with APY using stablecoins. They offer a staggering 13.86% APY for tether, USDC, TUSD, and GUSD. All of these options are for stablecoins. Moreover, BlockFi and Celsius are similar in offering loans to users with a minimum of $500.
There is no bar for maximum loan amounts, but you need to fulfill a proportional amount of crypto to be eligible for the same. Usually, the interest rate with Celsius varies between 3.2% and 21.49%.
Best for Miners: Helio Lending
Helio allows the miners to leverage current cash holdings. You can use the cash to reinvest in mining. It is indeed an excellent platform to leverage your digital assets in exchange for short-term money. It is also simple and easy to administer, and the lender provides you with all the necessary details.
The platform offers a loan-to-value ratio of 40% to 70%. Your APR depends on the loan-to-value ratio. They also offer you a flexible choice to repay your loan, including interest-only or full repayment options.
You also need not worry about margins and secure your digital assets that remain in cold storage.
Benefits of Cryptocurrency Lending
Fast Funding: The loans, once approved, take only a few hours to get transferred to your account.
No Credit Check: Typically, crypto lending platforms do not run a credit check which is great for people with a poor credit score.
Low-Interest Rates: Crypto loans are inexpensive compared to personal loans and credit cards.
Loan Amount Based on Asset Value: You can borrow up to 50% of your asset value, while some exchange up to 90%.
Ability to Lend Crypto: Crypto exchanges offer interest accounts enabling you to lend digital assets and receive high APY.
You can get instant cash loans and cryptocurrency loans using popular digital currencies. YouHodler has the highest loan-to-value ratio (90%) with minimum loan amounts starting at just $100. YouHodler accepts more than 50 top coins as collateral.
Final Words
You would get various options to choose your lending platform. You would even have options of opening up savings account using crypto, trade tokens, etc. With the two categories of lending platforms, it is clear that it is crucial to make.
There's room for growth, and being a seeker of the best crypto loans certainly puts you in the area of potential benefit seeker without usual formalities.