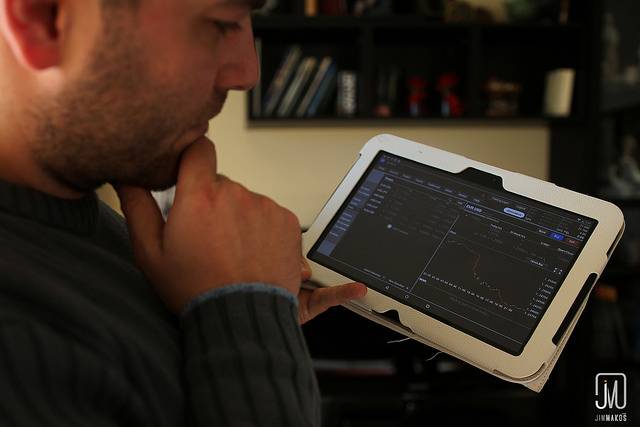 The rapid growth of the new technology and the proliferation of mobile services have resulted in the emergence of new ways of earning a living.
Unlike the traditional brick and mortar jobs, people are now earning at the comfort of their homes.
Globally online trading is gaining prominence, with an increasing number of people ditching their "real" day-time jobs to invest online.
Brazil, for instance, boasting of steady growth in the market economy, and a liberal investment and financial climate, has been the biggest beneficiary of online trading.
Currently, the Brazilian stock market is the biggest in Latin America and plays a crucial role globally.
As it follows, the ideal economic and financial climate has prompted the emergence of many trading platforms in Brazil.
Today, we're going to look at one of the popular trading platforms in Brazil; IQ Options. In our IQ Option review from Binoptionen.com, we shall look at everything you need to know about IQ Option and see how you can start trading on this awesome platform.
What is IQ Option?
IQ Option is an online trading platform that allows users to trade/invest in various financial assets.
Popular investment instruments offered by IQ Option include Forex, Binary, Cryptocurrencies, CFDs, and more.
IQ Option was founded in 2013 and is operated by IQ Option Ltd. It's based in Cyprus and headquartered in St. Vincent.
Since inception, IQ Option has grown in leaps and bounds, and currently, this trading platform boasts of over 25M clients.
IQ Option Products
IQ Option can be described as a complete package, as it offers users with a wealth of alternatives.
IQ Option affords users the ability to trade more than 345+ tradable assets.
However, we shall only highlight the top 5 products offered by IQ Option.
Forex: Forex trading, also known as FX trading is a popular trading market. IQ Option provides up to 118 currency trading pairs, and while the spreads vary a bit, they all seem to be under the one pip mark. The huge variety of trading pairs will allow you to trade your favorite currencies with ease.
Binary Options: The Binary Options section will allow traders to speculate on the movement of prices of different assets. There're hundreds of tradable assets to speculate, including currencies, indices, stocks, and commodities.
Get Started
Claim up to $26,000 per W2 Employee
Billions of dollars in funding available
Funds are available to U.S. Businesses NOW
This is not a loan. These tax credits do not need to be repaid
The ERC Program is currently open, but has been amended in the past. We recommend you claim yours before anything changes.
Cryptocurrencies: IQ Option allows trading of more than 12 cryptos. Some of the popular cryptos include Bitcoin, Ethereum, Ripple, Dash, ZCash, and IOTA.
ETFs: ETF work by tracking stocks, indices, and commodities.
CFD on Stocks: CDF allows the user to trade CDs on stock on different companies, including those listed on NASDAQ.
Why IQ Option?
Various features/benefits make IQ option such an incredible trading platform. These include;
Investor protection
IQ Option is authorized and regulated by the Cyprus Securities and Exchange Commission.
What this means in case the platform goes under for whatever reason, clients are entitled to compensation.
Buttressing the issue of investor protection is the fact that IQ Option has an asset-safeguarding policy, where the investor keeps the funds in segregated accounts. Separate from the funds used for daily brokerage operation.
Variety of Options
We've already seen that IQ Option offers a variety of option when it comes to the trading commodities.
So, whether you're looking to trade on Binary Options, FX Trading or Crypto, you'll be spoilt of choices at IQ Option.
Ease of Use
Sporting intuitive and easy to use trading display, there're so many great things about the whole IQ Option trading software.
The usability and general layout on this platform are simple and appealing.
Trader Training
While IQ Option has purposefully excused itself from providing trading signals and market analysis reports, it has not entirely turned from providing training resources and several educational videos.
Customer Service
IQ Option has incredible customer support. On average, you can expect the support team to address your issue under a minute.
This is not to mention the customer service department supports various lingos.
How to Start Trading?
Opening an account with IQ option is relatively simple, and can be started by clicking the Sign-Up button on the broker's homepage.
Once you sign up, you're given the option of either a demo or live account.
If you're a beginner starting, we recommend that you start with the demo account.
A demo account will give you the feeling of what to expect on a live account without having to lose your cash.
Once you choose your preferred account, you should receive an email for confirmation purposes.
Deposit
IQ Option allows several forms of deposit methods, including debit/credit card, and eWallets such as Skrill. Other newly-launched deposit methods include ADV Cash and AstroPay.
The minimum deposit at IQ Option is $10, and the minimum investment amount is $1 per trade.
The small deposit amount alongside the small minimum investment makes IQ Option an incredible option, appealing to clients across various ranges.
Again, deposit usually takes a short time to reflect on your account, and in most cases, they're near-instant.
Withdrawal
IQ Option introduced instant withdrawals in 2016. What this means is your withdrawals are processed faster and timely and you get your cash sooner.
However, understand that withdrawals can only be made on the account that you used for deposits.
Again, a prof of identity is required during the withdrawal process, so it's necessary to have your account verified.
Should I Open an IQ Option Account?
You can first use a demo account to test the waters and see whether it's fit for you.