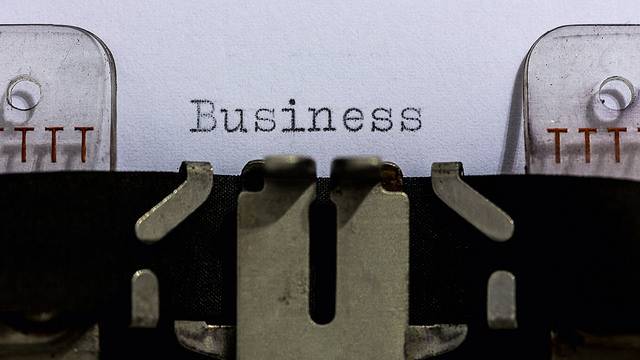 Launching your own business can be a challenge, but well worth it if you're looking to follow your dreams of becoming an entrepreneur. Getting to make your own choices and build a company from the ground up can be especially freeing if you feel like you're not changed at your current job. Thankfully, the internet makes it easier than ever to get into the world of business. When you start purchasing liquidated merchandise from wholesale liquidation websites, you can start to source different types of items to flip and sell on your own website.
Here are just a few tips to keep in mind when you're looking for ways to make money with a liquidation business.
Know what you're getting into.
Before you take a full deep dive into the wholesale liquidation pallets business, you'll need to do some research. For example, it's always a good idea to know why merchandise gets returned and ultimately liquidated. Many people mistakenly believe that because something was returned it's either defective or broken. However, if you start to think like a consumer, you'll quickly realize that things get returned for all kinds of reasons. It could be that a pair of jeans were too tight, or the color of a dress looks different in person than online. Since there are so many variables that impact whether merchandise gets returned, it's important to read the full description of any pallets you're wanting to buy online.
Get Started
Claim up to $26,000 per W2 Employee
Billions of dollars in funding available
Funds are available to U.S. Businesses NOW
This is not a loan. These tax credits do not need to be repaid
The ERC Program is currently open, but has been amended in the past. We recommend you claim yours before anything changes.
Figure out what sort of products you want to sell.
Picking a niche can pay major dividends when it comes to making money in the liquidation business. You'll do much better as a wholesale liquidation pallets company if you establish your own niche since this means you have the opportunity to run much more targeted advertisements online. Choosing a niche also makes it much simpler to sort your pallets as they arrive, since you're using smaller categories within a larger umbrella. There are a million types of merchandise you can find on liquidated pallets — everything from rugs to fashion accessories — so think carefully about your acquisitions before you buy a pallet.
So, what should you look for when picking a niche, exactly? It's a good idea to focus on your strengths and passions since those will keep you going when business gets tough. For example, if you already have an understanding of fashion, you could decide to purchase clothes from liquidation sales to resell yourself. On the other hand, if you're great with technology and comfortable refurbishing electronics, it could be a good idea to buy a few pallets of liquidated electronics.
Be smart about your budget.
Many wholesale liquidators sell their pallets in an auction format. In these sorts of situations, you may know a general estimate of what kinds of products or quantities are included in a pallet, but you won't be able to see pictures of each and every item. This makes acquisitions risky. You need to think critically about how much you can spend when purchasing liquidated merchandise. Many people think that they can strike it rich with a pallet, but it's much better to avoid gambling on any one listing. Don't forget to budget for shipping costs, too, since some pallets are quite heavy and can eat into your profit margins if you aren't careful.
Find a mentor who can help you reach new heights.
In any entrepreneurial endeavor, it's a good idea to have a mentor who can offer you guidance as you navigate a new industry. Oftentimes, you can find mentors from around the world online thanks to websites like LinkedIn, but it might not be a bad idea to try and find a local expert who you can meet for coffee regularly if you're really serious about learning. For example, if you live in Richmond, Virginia, and feel like your budgetary skills are a bit lacking, connecting with a finance executive like Prabir Purohit could be particularly beneficial.