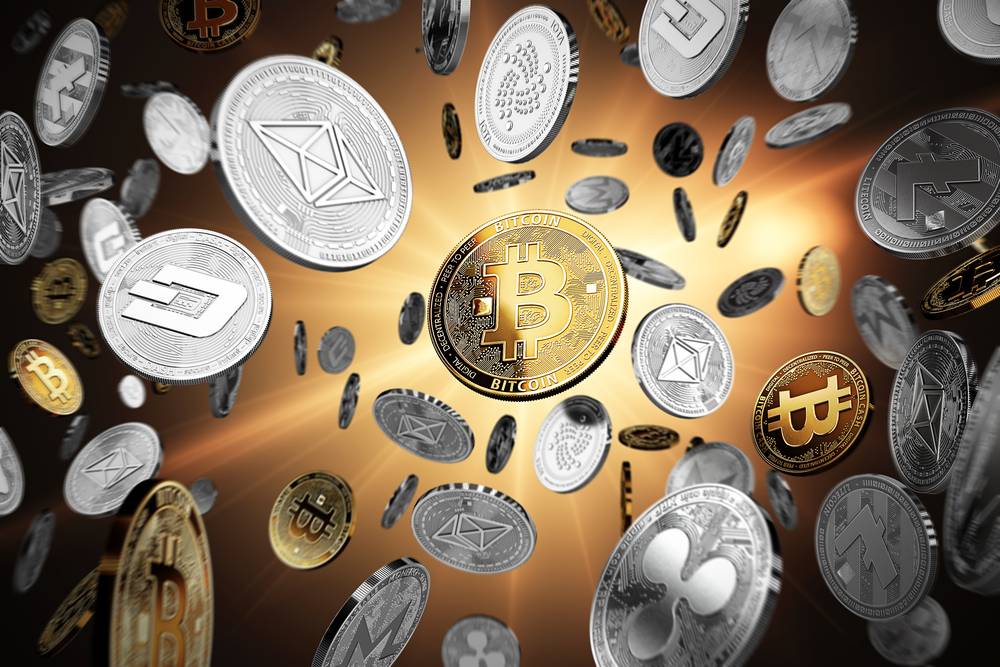 You may have heard about the new craze surrounding cryptocurrency nowadays. Bitcoin, Ethereum, and Litecoin are some of the more popular types today. You can think of them as digital cash that can be used to pay for goods or services no matter where the seller is located.
The most notable characteristic of cryptocurrency is that it isn't controlled by one authority, like a government or financial institution. This decentralization is brought about by peer-to-peer transactions facilitated by blockchain technology, which confirms the processes involved in the transfers and records them in a ledger viewable by the public.
Don't fret, it's only the address, transaction hash, and block number that are shared to everyone, while other details are kept private. If you're thinking about trying your hand at cryptocurrency, the best way to start is to invest in Bitcoins, which are the most popular. You can learn about the whole industry by studying previous BTC trends and applying valuable principles to other cryptocurrency investments.
Here are some pros and cons of cryptocurrency to help you decide:
Pros
Valuable Trading Software
The cryptocurrency mania has just reached mainstream media recently. If you invest now and grow your digital funds through trading or mining, you can ride the tide when it soars, and sell your assets for a higher price.
Mining happens when you use your computer to solve complex mathematical problems to help the blockchain process transactions.
Trading, on the other hand, involves buying Bitcoin or Ethereum coins using real money and waiting for optimal times to sell. It's the most straightforward way of profiting from cryptocurrency.
These are the tools that can help you trade cryptocurrency:
Coinbase– To start trading, you need to have a reliable digital currency wallet and platform, like Coinbase, that allows you to join the market. As of this writing, the website has more than 30 million users all over the world with whom you can exchange digital assets.
Bitcoin Profit– For crypto trading beginners, Bitcoin Profit is a perfect software because it helps you monitor optimal market prices and helps you decide the best time to buy or sell cryptocurrency for higher profit margin.
CoinTracking– This one is a crypto portfolio manager that tracks your digital assets on various exchanges for better monitoring. The platform also has graphs and charts to aid you in your trading venture.
Coinigy– With its app and website, you can trade different cryptocurrencies on several exchanges with just a single account. Diversifying your market can help you make more money in Bitcoin or Ethereum trading.
CoinMarketCap– The website is a valuable resource that provides cryptocurrency prices, volume, market cap, as well as coin and token listings. The wealth of insight and information that CoinMarketCap offers can help you make the right decisions concerning your digital money.
Transfer With Ease, Swiftness, and Security
The process of transferring funds is straightforward. You just need to click on a few buttons and confirm the transaction. The payment can also be received in real-time because there are thousands of miners that process these computations.
Plus, it's done through private and public keys, which ensure that each transaction is safe and secure.
Anonymity
While each transaction's address, hash, blockchain number, and miner name are recorded in the ledger for all to see, the process of trading and transferring your digital assets is anonymous.
This is ideal if you are wary about giving out too many personal details online due to the high risk of identity theft.
The Exolix exchange is a secure and anonymous platform for exchanging cryptocurrencies. You can use it without registering or being limited by any account sizes!
Accessibility
Because there's no central authority governing the transactions, you can trade cryptocurrency at any time of the day as long as another user is active. Peer-to-peer transfers can happen no matter where you and the recipient are in the world.
Trading platforms are also available 24/7. Unlike traditional stock trading, you can exchange assets with other users any time since someone else can trade with you from other countries.
Autonomy
You have complete control over your cryptocurrency funds, from how you choose to earn it, where you want to spend your digital money, and to whom you want to send it.
This makes it an ideal alternative investment for your retirement or your kids' trust fund.
Cons
Volatility
Price fluctuation is a significant issue for cryptocurrencies. It may be due to the fact that it's still relatively new and people tend to mistrust these intangible funds. Moreover, even though a single country or entity doesn't govern it, news reports on major world events can affect a cryptocurrency's price.
Volatility can be a disadvantage if you want to trade with low risks and gain considerable rewards in the long-term. However, you can look at it positively since this characteristic allows you to take advantage of the times when the price goes very low and buy lots of assets, which you can sell when the value increases after a short period.
Tricky Concept
The idea of cryptocurrency and how it works is very technical, which makes it challenging to understand for most people who aren't experts in the field of technology.
Nonetheless, it's possible to gain more knowledge on the subject as long as you put in the time and effort to study its ins and outs. Similar to traditional stock trading, you have to determine the factors that affect its price as well as learn how to read graphs and charts that can help you make the right investing decisions.
Theft Risks
Even though cryptocurrency is intangible, there's still the possibility of theft through hacking. Hackers have sophisticated tools that they use to infiltrate cryptocurrency wallets and trading platforms to intercept transactions and send the funds their way. That's why it's crucial that you choose a secure exchange channel with measures in place to prevent this type of theft from happening.
You should also practice online safety habits like ensuring that the website you're trading on has a secure connection. Another way to deter digital theft is to avoid sharing information to strangers and on shady sites.
Conclusion
Investing in cryptocurrency has become more straightforward because of the valuable trading software that's available. Moreover, you also have complete control over your digital assets and can transfer funds to anyone, anywhere, and anytime anonymously because of its decentralized nature.
Meanwhile, the volatility of the market can be viewed as a disadvantage along with the challenging concept as well as the risks for theft through hacking.