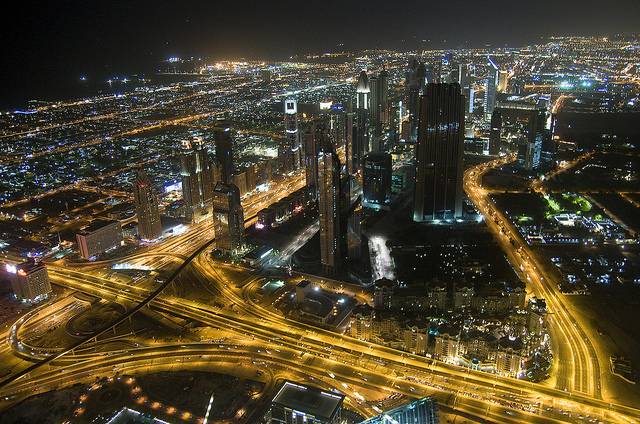 Let's face it: Picking up the best car insurance in the UAE could easily prove to be a daunting and at times a cumbersome job. What type of policy should you opt for? How much coverage is ideal for your car? How do you know if you are getting value for money? What are the terms and conditions stipulated under your intended car insurance plan?
Remember, car insurance coverage is mandatory in the UAE, so reading the fine prints and drilling down into the tiniest details is pretty important for car owners. After all, thousands of dirhams are at stake.
In this post, we are going to reveal some stupid simple tips to help you make the right choice for car insurance.
Get Acquainted with Different Car Insurance Companies
There are several car insurance providers in the UAE. Some of these companies are known to offer high standards of quality customer service and amazing car insurance packages at competitive prices, while others are not that popular. It makes sense to pick the car insurance provider that promises to satisfy all your car insurance needs including comprehensive coverage, a replacement car if your car needs repairs, and extended coverage outside of the UAE too. Also, look for the claim settlement ratio of your intended car insurance companies in Dubai, Abu Dhabi, or emirates of the UAE.
Get Started
Claim up to $26,000 per W2 Employee
Billions of dollars in funding available
Funds are available to U.S. Businesses NOW
This is not a loan. These tax credits do not need to be repaid
The ERC Program is currently open, but has been amended in the past. We recommend you claim yours before anything changes.
Know the Car Insurance Calculations
In order to find the best possible car insurance policy in the UAE, you must get acquainted withthe formula that insurance companies use to calculate the premium. Remember, the formula of car insurance premium calculation typically includes factors such as the age of the driver, nationality of the driver, the make and model of the car, the size and capacity of the engine, insurance seekers' claims history and the present value of the car. Some of the best car insurance companies in the UAE offer benefits such as 24/7 roadside assistance and recovery service amongst a host of other benefits.  Picking up the right car insurance company could mean that you can take advantage of competitive premium rates and a host of additional benefits.
Don't Buy Third Party Liability Only
There are two types of car insurance policies available in the UAE – fully comprehensive policy and third party liability only policy. While the fully comprehensive policy is typically costlier, third party liability only policy remains the cheapest available option for insurance seekers. However, third-partyliability only policy only provides coverage against death and/or injuries caused to a third party in addition to the damage caused to their vehicle or property. In case you choose to buy a thirdparty liability only car insurance policy, you will need to pay for the major repairs out of your own pocket. In addition, if you are planning to takea loanon the car, you will need to buy comprehensive car insurance coverage.
Look for Insurance Plans that Offer Discounts for No Claims
Being a safe driver has many benefits, especially in the UAE. If you have not made any claims on your car insurance for a few years, you may ask for no claims discount when buying a car insurance policy. Look for car insurance plans that offer no claims discount. In order to avail the discount, all you need to do is to get a letter from your previous insurer stating that you have not submitted any claims during the period of coverage with them. You can avail no claims discount for as much as 25% on your car insurance policy. However, be advised that the percentage of the no claims discount largely depends upon your claims and accidental history.
Over to You!
So there you have it – stupid simple ways to select the right car insurance plan in the UAE. Remember, understanding your options and the different benefits is important when it comes to making the right choice for car insurance in the UAE.