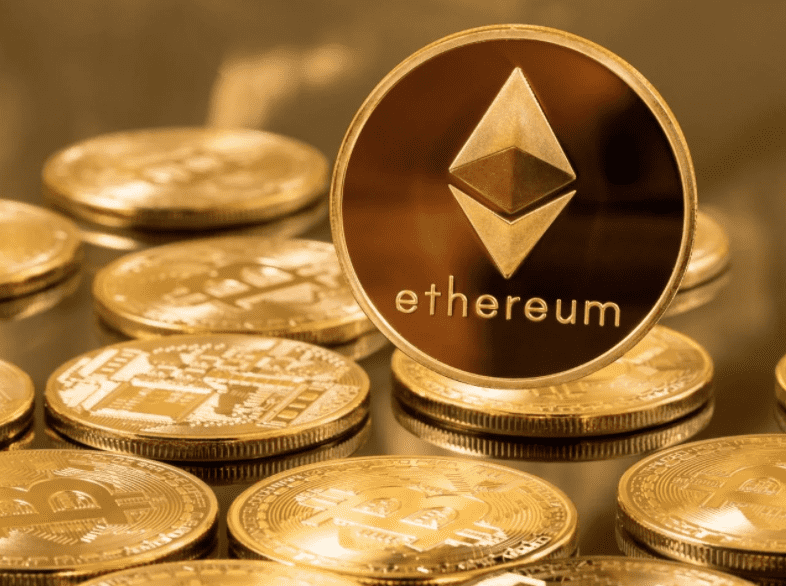 Getting thrilled about using cryptocurrencies today is no news! But which type of cryptocurrency are we talking about? That can make the headlines. Everybody, even outside the cryptocurrency market, is aware of Bitcoin. But did you know that it has had a competitor for quite a while, and Ethereum is it?
Ethereum debuted in the year 2015 with an investment of less than $3 which boomed to over $1,400 by 2018. Talk about the benefits of cryptocurrency!
Bitcoin and Ethereum are the two biggest cryptocurrencies by market capitalization. However, both are entirely two different animals of the same zoo. Bitcoin and Ethereum were both developed for differing reasons and internal dynamics.
Now investors are getting curious. They want to know which would be a better option to invest in. Furthermore, they seem to express their interests more in Ethereum, considering its fresh arrival.
Read through this page to decide whether or not it would be an excellent option to invest in Ethereum. The page focuses on the working of Ethereum, different brokers of Ethereum, and additional concerns in the area.
The Working of Ethereum
Ethereum is much unique than the rest of the cryptocurrencies. The one common factor between Bitcoin and Ethereum is that it uses blockchain technology. However, Ethereum works with the help of computing power to run the network.
It typically relies on nodes to process a transaction on its network. The node operators need a fee for the hardware and software involvement to carry out these transactions. It's called the gas fees.
Ethereum uses an extensive network of computers to power peer-to-peer transactions. Furthermore, the developers working on this network can create and run dApps using the Ethereum network. These dApps connect the Ethereum blockchain with smart contracts in the form of computer programs.
Smart contracts are small programs that form the backend of the Ethereum blockchain and can self-execute depending on specific conditions. The dApps are the front-end of this program.
Additionally, the dApps are based on the decentralized Ethereum network and cannot be controlled by a single entity. Once you add a dApp to the Ethereum network, it can no more be taken down, even by the original developer.
The decentralized system enables the users to keep themselves anonymous while pseudonymously using dApps. Plus, when anonymity swoops in, there is less control and censorship of third parties.
How to Invest in Ethereum (ETH)
Ethereum uses tokens called Ether. If you wish to invest in Ether, it is best to connect to a cryptocurrency exchange with a digital wallet. However, it is worth mentioning that Ethereum uses no major stock market platforms for cryptocurrency exchanges. You need to convert your stocks into your wallet.
Various digital wallets allow you to make the process of converting your currency easier. Platforms like Coinbase, Gemini, or BlockFi will enable you to invest in Ether and Bitcoin or Litecoin.
Such platforms also offer you sign-up bonuses. However, it is essential to remember that Ether is a currency, and investors should use it accordingly. Ether is not available to investors like other shares in stocks or exchange-traded funds.
You need to exchange real money for Ether tokens. You receive no payouts, no dividends. The benefit you get to reap from investing in Ethereum is when the internet pays more on your tokens.
Get Started
Claim up to $26,000 per W2 Employee
Billions of dollars in funding available
Funds are available to U.S. Businesses NOW
This is not a loan. These tax credits do not need to be repaid
The ERC Program is currently open, but has been amended in the past. We recommend you claim yours before anything changes.
If you are unsure about investing using a digital wallet, you cannot yet use an ETF for your investments. You can use Bitcoin ETF or GBTC. Alternately, you can invest directly in Ethereum using eToro. Here are a few wallet options to consider-
Gemini
Being the most popular Ethereum-trading platform for cryptocurrency investors, Gemini is the most trusted platform regulated by the States. New York regulation is its trust company, and the New York Department of Financial Services audits the Ethereum network on a regular basis.
It holds a series of SOC certifications as proof of its legality. Additionally, the FDIC is responsible for all the USD deposits of Ethereum. Gemini implements both exchange and broker market businesses.
It supports fiat currency and allows you to allocate Ethereum coins. Furthermore, you can exchange your Ethereum holdings for USD when you apply for a short-term trading plan. However, Gemini can charge huge fees on the transactions made.
For instance, you need to pay 0.5% of commission for every slide. This implies the investors are paying a 0.5% entry and exit fee on the platform.
Pros
Popular in the market among large-scale and seasoned investors and traders, respectively
Easy for deposits and withdrawals using fiat currency
Allows you to buy, sell, or trade beyond 20 digital currencies
The FDIC insures USD depositedin
It is US-based
Implements institutional-grade security practices
Cons
Not for new investors
Charges 0.5% of commission per slide
BlockFi
BlockFi is similar to Gemini and also different in certain aspects. It allows you to lend and earn interest on your holdings as investors. Furthermore, you can borrow against your holdings instead of selling your Ether tokens or Ethereum coins.
Additionally, instead of imposing a fee on its entry and exit, you receive a bonus of $250 upon depositing $25, and the amount remains the same for a certain period.
Pros
It does not require fees or commissions
It is US-based
Regulated in the US
Higher interests in deposits
Cons
Not for all types of coins and tokens
Free withdrawals are limited
Coinbase
Coinbase is the new crypto exchange platform getting more and more popular in the crypto exchange market. It allows you to invest in Ethereum using your US dollars directly. You can buy Bitcoin and Ethereum or other NFTs with a potential of over 30 other coins and tokens.
Coinbase allows you to earn an interest using your USDT and token rewards by closing specific tasks. Also, you reap the benefit of making a benefit of $5 as an entry bonus.
Pros
Easy to use
Wide variety of coins and tokens to invest in
Highly secure and trustworthy
Cons
Fees rates are relatively higher
Use has no control over private keys in the wallet
How to Choose an Ethereum Trading Platform?
It can be challenging to find the appropriate Ethereum trading platform. But when you know your requirements and margins, it can be more accessible. Here are a few factors to be particular about when choosing a trading platform.
Design and Ease of Use: Choose a platform that makes investing in Ethereum a piece of cake.
Price: Aiming for profits doesn't mean spending more at the gate. Avoid heavy prices.
Reputation: Learn about the platform through online reviews and user reviews on the internet.
Coin Variety: Although you may hop in choosing Ethereum as your current cryptocurrency, it would be great to keep your options open.
Trading Options: The more trading options the platform offers, the better.
Pros of Investing in Ethereum
Ethereum belongs to a liquid investment asset class
It uses decentralized finance
There are relatively lower risks of inflation in Ethereum investments
Its volatile nature is unpredictable
Cons of Investing in Ethereum
The new regulations may interfere with the Ethereum business models
New platforms are competing against Ethereum
There is always the risk of online hackers
Should You Buy or Mine Ethereum?
Ethereum investments are speculative. It would be an easier choice to trade or buy them on a cryptocurrency trading platform. You have access to a 24-hour open market with significant liquidity with a simple profit calculus. You also have the benefits of earning a profit more than you paid.
But mining Ethereum would require you to wear the shoes of a business owner. You'll need to invest significant amounts of money in mining rigs to produce a crypto exchange.
Additionally, you will have to spend a significant lot on costly electricity for mining. Before stepping into the mining business, you need to run your numbers and work out the possibilities of making an initial investment. The operation has to make financial sense to your benefit.
Ethereum has a dynamic validation system, and this mandates the would-be miners to gain an assurance of a profit before they step into mining.
MinerGate is a multicurrency mining pool. You can enable smart mining to automatically mine the most profitable coin like Ethereum. They have mining apps for windows, linux, macOS and even android.
Therefore, most investors resort to buying Ethereum as the best choice than to mine Ethereum. It requires little effort and has enormous profit potential. However, it would still be necessary to work out your numbers.
Final Verdict: Is Ethereum Still a Good Investment?
There is no assurance, and therefore, investing in Ethereum can be risky, but it is potentially lucrative. Unlike other cryptocurrencies, Ethereum can prove to be a beneficial building block to companies. It is more akin to diamond than gold.
So, as an investor, it would be a win-win situation. Moreover, you get to reap the benefits of the splits on Ethereum. However, it can be good as well as bad sometimes.
The outcome would typically depend on the amount of profit you make. Nevertheless, Ether is an internet currency and would continue to be so. Therefore, as much as it is potentially lucrative and has enormous possibilities of significant profits, proceeding with caution would be wise.
Top Crypto Platforms to Get Started
Whether you a professional investor or an amateur, if you are interested in earning interests in cryptocurrency, you can get started with the two best platforms of all time: BlockFi and Gemini. 
Listed below is a quick comparison table between the two platforms to help you decide which is best for you. 
BlockFi

Gemini

BlockFi is best recommended for those who:

Native crypto clients
Curious crypto clients
Fringe crypto clients

Gemini is best recommended for those who:

Want a convenient mobile app
Experienced crypto investors
Investors who want to buy, sell and store their investments in one place

Pros of BlockFi

No extra charge and fees
It gives the best interest rates according to the current market
You can earn, trade, and borrow from the same platform

Pros of Gemini

Quick registration process
Suitable for people of all skill levels
It comes with virtual storage wallets to store investments

Cons Of BlockFi

Beginners might find it difficult to use
No investment advisor to help you navigate

Cons Of Gemini

It comes with a commission fee and a convenience fee.