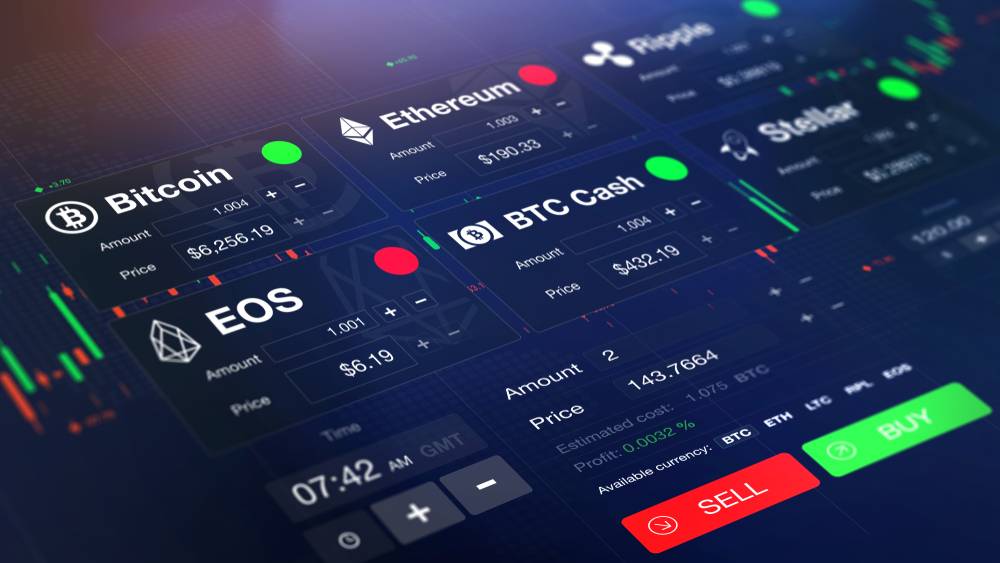 Cryptocurrency—the most popular buzzword that are all the rage right now.
Investing in these alternative currencies can surely bring you a lot of fortune. Their widespread popularity also ensures that there is no shortage of crypto exchange platforms for you to choose from.
Ideally, a great crypto platform will offer a quick account setup, low transaction fee, easy payment methods, and similar features to make the investment process seamless and hassle-free.
But as a beginner, what's the best way to get started? How do you choose the right crypto platform to invest on? Once you select a platform, how do you start investing?
This exhaustive guide will walk you through a round-up of the top 5 best cryptocurrency platforms to help you get started with investing. We will also answer the how-to's of crypto-investing to make things easy for you.
Let's get started!
What is a Cryptocurrency Exchange Platform?
First things first, let's start with the basics of cryptocurrency. A cryptocurrency exchange platform is one that facilitates cryptocurrency trading in exchange for other assets.
Simply put, cryptocurrency exchange platforms work as an intermediary between the seller and the buyer—making money via transaction fees and other commissions.

There are two cryptocurrency exchange types:
The centralized cryptocurrency exchange works like a third-party platform between a seller and a buyer because it is fully controlled and operated by another company.

This makes centralized exchanges safer and more reliable. In fact, almost 99% of the current crypto transactions work through a centralized cryptocurrency exchange.
On the other hand, decentralized cryptocurrency exchanges are peer-to-peer transactions that happen without an intermediary or a third-party platform. Very few investors opt for this type since decentralized exchanges are more prone to hacks.
Top 5 Cryptocurrency Platforms to Consider This Year
Now that you are familiar with the basics of a cryptocurrency exchange platform, let's move on to our list of the top 5 best crypto platforms to invest in.
Given the popularity of cryptocurrencies worldwide, a massive number of cryptocurrency exchange platforms have cropped up in recent years. To maximize your profits, it's best to choose a platform with a good reputation and an easy interface.
We've done the legwork to make your decision easier. So, browse through this handpicked list and choose the one that suits you the best!
1.     BlockFi: Best to Earn More Interest on Crypto
Whether you were swept into cryptocurrency thinking it is the future or just wanted to try your hand at digital investing, BlockFi is the best way to start as a crypto investor.
The main aim of BlockFi is that it helps to bring financial yet institutional-grade into the markets. These products often face a lot of issues with restricted access. However, the simple, low-cost application is what gets in the clients.
This works through BIA (BlockFi Interest Account), which allows you to maximize your chance of increasing crypto assets.
To get started, you will need to deposit crypto into the BIA. And once this is done, all you need to do is sit back and watch the coffers grow while also earning you interest!
Here is one example of how BlockFi works:
Suppose you deposit $10,000 on your BlockFi Interest Account. You can make almost $860 every year. If you let this amount compound for the next five years without making any additions to the principal balance, you can turn the $10,000 into $15,000!
In addition to this, you will also receive approximately $1,000 as passive income every year!
Pros of BlockFi
An almost fee-free crypto exchange platform
It gets you superb interest rates
A centralized hub that lets you trade, earn, and borrow
Cons of BlockFi
It can be difficult for some users to navigate
There is no solid relationship between you and the investment advisor, which makes this platform best for professional crypto-traders
2.     Gemini: Best for Beginner Crypto Traders
As a beginner, it can be pretty tricky to get the hang of cryptocurrency trading. So why not opt for Gemini and make things as smooth as possible?
Gemini is a globally expanding cryptocurrency exchange and custodian platform founded in the US in 2014. However, the prime target of the platform is Asia and Europe, and it allows you to access 26 tokens and coins.
Typically, the offerings of Gemini include popular cryptocurrency projects and smaller altcoins, including Bitcoin, Ethereum, 0x, and Orchid.
Gemini is the best choice for beginner investors and crypto traders because it is the only platform that works based on skill level. Thanks to Gemini's streamlined interface, the platform is also extremely easy to navigate on both mobile and web apps, which beginner traders are sure to love.
And if you are an advanced trader, don't worry! Because Gemini has an advanced tool for you too: ActiveTrader.
Needless to say, there are a host of options that come with Gemini for all its users. In addition to this, you can also get an insured hot wallet from Gemini to help you store your investments!
Pros of Gemini
It has an easy registration process to help you get started in just a few minutes
Benefits traders and investors of all skill levels
It comes with an insured hot wallet to help you store and protect your profits from thefts
A one-stop platform that allows you to shop, sell and store
Cons Of Gemini
Whether you use Gemini via the mobile or desktop app, you will be required to pay a convenience and commission fee
3.     WeBull: Best for Stocks & Crypto
Are you looking for an all-in-one option to hold your cryptocurrency and stocks? WeBull is the one you are looking for.
Founded in 2017, Webull is primarily a mobile-based app that comes with a commission-free stock and ETF trading (exchange-traded fund). The best part about WeBull is that it allows you to trade crypto quickly, which is a super important feature in the current wavering crypto.
With this platform, you can use different cryptocurrencies, including Bitcoin, Ethereum, Dogecoin, and so on.
In addition to this, it also supports smaller altcoins to help you diversify and expand your cryptocurrency portfolio!
Moreover, WeBull is regulated by the Financial Industry Regulatory Authority (FINRA) as well as the Securities and Exchange Commission (SEC). This way, you don't have to worry about getting hacked!
In short, WeBull provides economic calendars, margin trading, technical indicators, research and rating, short-selling, etc., to help professional and intermediate level traders to make a profit. However, beginner crypto traders can also benefit from using this platform.
Pros of WeBull
It does not cost you any money to open an account
Does not have any extra software platform fees or account maintenance fees
Comes with intelligent fundamental and technical analysis tools for intuitive trading
Cons of WeBull
It only provides 12 coins
4.     eToro: Best for Unique Features
A crypto exchange platform that has completely changed the game for traders worldwide is eToro. Unlike other platforms, this one is a social trading platform that involves a unique social trading account to make transactions.
Currently, the headquarters for eToro is located in England, Israel and Cyprus. They opened their services in 2007 and have had several retail clients since then.
One of the significant advantages of eToro is that it comes with unique features like OpenBook to help the new users to mirror or replicate the trade of their best investors. This way, you will be able to gain the same profits as the investor you are reflecting. However, you will also be taking the same amount of losses as your investor.
And while it comes with stellar features, it also has its downfalls. For example, it does not have any tradable currency pairs. In addition to this, it also lacks the needed features for customer services and research.
Pros of eToro
It accepts almost 25 different cryptocurrencies
It has a vast network, and it comprises special social trading features
They have a large base of expert traders to help the new users
It comes with a straightforward, user-friendly interface for easy navigation
Cons of eToro
The US investors cannot trade. All they can do is buy cryptocurrency
5.     Interactive Brokers: Best for Lowest Cost Trading
Here's a quick fact for you: most cryptocurrency exchanges take up a certain amount of money every time you buy and sell something on their platform. This means you pay extra every time you use your crypto.
For instance, for every $5,000 you invest using Interactive Brokers, you will be charged $75 extra. Fortunately, Interactive Brokers is a platform that will not charge you a single extra penny. This way, you do not have the fear the mysterious hidden fees!
Unlike the other platforms, this one is a comprehensive trading platform that opens you up to a world of crypto trading with maximum safety and security.
And the best part is that you can access different assets and products from over 135 global markets right from the comfort of your home!
In addition to this, you can also browse through forex, futures, options, etc., and use them without paying an extra commission.
The primary purpose of Interactive Brokers is to give a platform for experienced investors and traders. However, thanks to Interactive Brokers Lite and free trades, this platform also works for casual as well as beginner traders.
Pros of Interactive Brokers
The mobile app is entirely in sync with the desktop version of Interactive Brokers
The app is super easy to use and navigate and comes with impressive screening options
It comes with a wide range of tradable assets as well as different account types
Cons of Interactive Brokers
The beginner or new investors might find this a little challenging to use
How to Start Cryptocurrency Trading in Just 6 Steps
Now that you are up to speed with the top 5 best crypto exchange platforms of the year, it's time to get started with investing!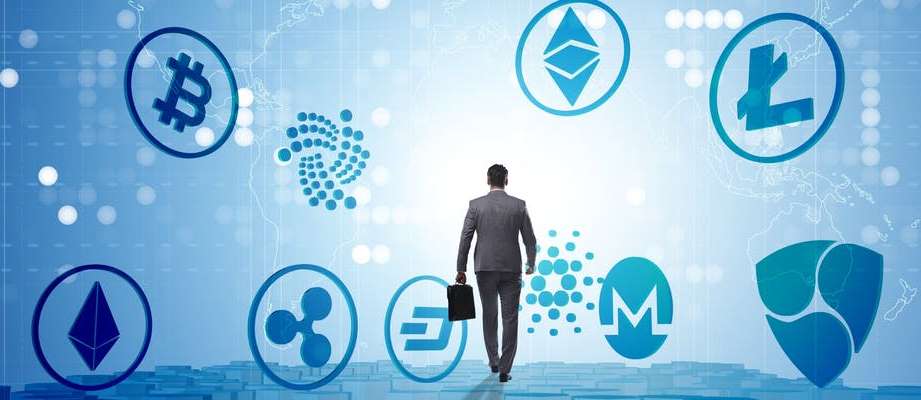 Here is a quick 6-step guide to help you start your journey as a cryptocurrency investor.

Step 1: Choose the Best Crypto Platform
The first step to start cryptocurrency investing is to create an account for yourself on the platform of your choice.
The platforms mentioned above are some of the top platforms on the market today, and they all have an easy user interface for easy navigation.
Once you have picked out the best platform for you, you will need to open an account and get it verified with personal identification information. This information could include your date of birth, home address, email address, Social Security Number, and so on.
Step 2: Deposit Funds to Your Account
Once you have created your crypto account, you will need to deposit funds by connecting your account and bank account. The good news is most crypto platforms allow you to deposit funds via wire transfers and debit cards,
Out of these options, wire transfers will be the most affordable option. Moreover, it is absolutely free on Gemini!
Step 3: Choose Which Crypto You Would Like to Invest In
The next step to crypto investing is to choose what cryptocurrency you would like to invest in.
Most crypto platforms today use Bitcoin or Ethereum as they are much more predictable when compared to altcoins. And with these technical indicators and markers, crypto trading becomes much more manageable.
Although, there are a few crypto platforms that allow you to trade with smaller altcoins.
However, keep in mind that the smaller cryptos come with more significant risks when compared to the large cryptos, and this can be a potential downfall. But even with these risks, altcoins have managed to raise over a 1,000% in just a few months!
This makes altcoins a desirable crypto option for investors who enjoy a little risk.
Step 4: Decide Which is the Best Strategy for You
There is a wide range of investing strategies and techniques for buying and selling cryptocurrency when it comes to crypto trading. However, if you are a beginner at crypto trading, you might want to get yourself enrolled in a cryptocurrency trading course.
By doing this, you can get educated about all the nitty-gritty details that come with investing. In addition to this, you can also change your approach to trading and investing.
However, if you are a professional investor, you may already be using a specific strategy to pull in more profits.
One of the most popular trading/investing strategies used today is the Elliott Wave Theory which deals with the psychology of the wavering crypto market. This is especially useful for beginner investors who want to earn more profits by trading.
Step 5: Give Automated Crypto Trading a Shot
If you are an amateur trader looking for a good crypto trading strategy, why not try automated crypto trading?
With the help and assistance of an automated crypto trading strategy, you can use trading bots to create the best strategy for you to help you make profits! Moreover, automated crypto trading strategies' neutral, conservative nature will help you instantly make money while also expanding your portfolio!
And the best part about automated crypto trading strategies is that you can actively use them on most crypto platforms.
So, why not give it a shot?
Step 6: Get Yourself a Virtual Wallet to Store Your Cryptocurrency
If you are someone who likes to engage in casual crypto trading once in a while, you might not need a virtual wallet to help store your funds. However, if you are an active, dedicated trader, you will surely benefit from using a cryptocurrency wallet.
Keep in mind that these are virtual wallets in the form of hardware wallets or software wallets. While both these wallets are big on safety, hardware wallets are usually safer as they allow you to save your funds offline on a physical device.
However, if you want a software wallet, you can use them freely on iOS, Android, and Google Chrome.
In addition to this, there are many options to choose from, just for virtual wallets. Moreover, some even come with 3-factor authentication to give you the highest levels of security for your digital assets.
Furthermore, some even allow you to buy, sell and earn interest by using the wallet. So make sure to do ample amounts of research before you zero in on the best virtual wallet for you.
couldn't collect price information. please provide correct id
Crypto Investing: The Advantages vs. Disadvantages
Investing and trading on cryptocurrency can surely bring you a lot of profits. However, just like every other investment, this also comes with a certain level of risk, thanks to the volatility of the crypto market.
However, despite these risks and hazards, more and more people continue to invest in these markets. The reason for this is that the advantages of crypto investment are more significant than the disadvantages. And because of this, they continue to become the preferred form of payment.
As a beginner, you will need to be aware of the advantages and disadvantages of crypto trading. By going through this quick shot, you will be more aware of what comes with trading.
Advantages of Crypto Trading
·        You Get the Best of Security
One of the primary reasons why people are hesitant about crypto trading is the fear of theft and hacks. Thanks to technological advances, crypto trading is now safer than ever!
Whether it is your transaction history or personal identity, all your sensitive information is secured in the best way possible to avoid intrusion of privacy. This makes almost all cryptocurrency transactions safe and secure.
·        It Comes with a Low Transaction Fee
As mentioned earlier, crypto trading does not call for the need for intermediaries for your transactions. Because of this, the transaction fee is relatively low and does not cost a lot.
·        It is Fully Decentralized
One of the major highlights of crypto trading is that it does not have any higher authority that overlooks your transactions. This makes it an extremely attractive feature for cryptocurrency trading and blockchain technology.
·        You Could Get High-Potential Returns
In order to understand this better, you will need to take a close look at the long-term benefits that come with crypto trading. This will give you an idea of how much you can make with investing wisely.
Since the world of crypto is still evolving and growing, you could earn a massive sum of returns if you invest it in the right digital cryptocurrency.
Disadvantages of Crypto Trading
·        They are Not Yet Accepted
Crypto trading, in general, is still a relatively new topic that has not become mainstream yet. Because of this, most companies might not be open to the idea of using it as a method of payment for services and products.
Sure, this ideology will change soon as we progress towards a digital future. But this is still very new, and most people are not aware of it.
·        The Crypto Market is Unpredictable
The current market for crypto trading is high-volatile and unpredictable, which can lead to either a considerable loss or gain.
Moreover, crypto trading is not meant for everyone. To understand how the market works, you will need a lot of experience, which most people lack.
·        Tax Rules Apply
Technically, crypto trading is a virtual currency transaction. Because of this, the IRS (Internal Revenue Service) has strict rules stating virtual payments are also taxable by law.
·        Illegal Activities are Plentiful
As mentioned earlier, decentralized crypto trading works without any intermediaries like higher authorities. This means that all the transactions you make will be invisible to everyone, making it an attractive option for those who work outside the law.
Whether it is money laundering, drug use, dark web payments, or human trafficking, crypto trading is where it all goes down.
Wrapping Up
As we continue to progress towards a virtual future, the future of finance also consists of virtual payments via blockchain networks and digital currency. Currently, these are not very popular and are highly volatile in nature.
However, the future of crypto is destined to become the preferred method of payment for anything and everything. Therefore, if you are thinking about the best time to start long-term crypto investing and trading, it is now!
So, make sure to get started with one of the top 5 crypto trading platforms from this list and become a part of the financial future today!