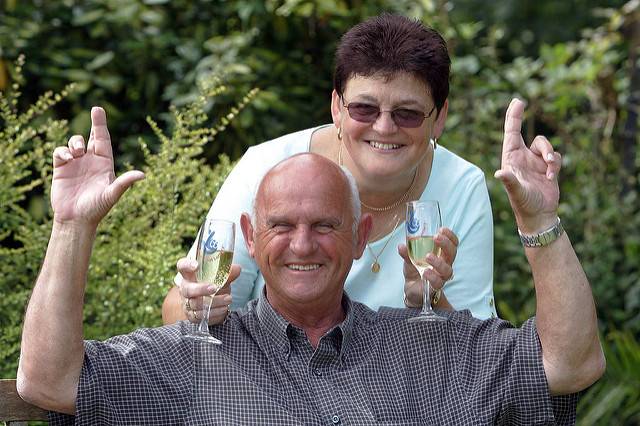 It's the dream to retire as young as possible – to be able to live life without having to deal with too many external demands from others, see the world, and maybe move to a less urban location. You may be yearning for an early retirement and have a lot of relevant questions running through your mind – how long will retirement last? What do I have to do to make it stretch out as much as I possibly can? How do I get to a point where my income or net worth is retirement-proof and I can safely let go of all obligations in order to concentrate on other things that I want to give more of my time to?
These are all very valid concerns, and we provide some ways to address them below:
Start being smart with your money today.
This may be a humble place to begin your journey in retirement-proofing your income, but the power of this first step lies in its simplicity. It's pretty easy to do as you deal with what's in front of you and what you have today, without having to overwhelm yourself with complex details of the future that will be easily dealt with anyway.
The important thing is to get into the habit of being as pragmatic as you can be with your resources, i.e., living within your means; having a budget plan and being strict with it; saving a significant amount more than you spend; and buying only things that deeply fulfill you – and doing these as automatically as possible. Getting these good habits on autopilot is like decision-making insurance – your future self will thank you for the wise choices you've made – seemingly small things that have compounded benefits over the years.
Get Started
Claim up to $26,000 per W2 Employee
Billions of dollars in funding available
Funds are available to U.S. Businesses NOW
This is not a loan. These tax credits do not need to be repaid
The ERC Program is currently open, but has been amended in the past. We recommend you claim yours before anything changes.
Do not rely on your pension benefits.
If you are employed, make sure you get the benefits of continued income even when you retire. However, it is a good idea to not include these benefits into the equation. This will give you the confidence that you can survive any possible economic downturns, recessions, or company insolvency. What's more, if you haven't factored in your retirement benefits, you can then freely spend this money because you know you've already got enough buffer securities in place. This will also give you additional emergency money should any unexpected events arise.
Get an education on the best types of investments.
Talk to a financial advisor or planner, or ask your family or friends for advice on what investment instruments are working for them, and get on one that you can afford as early as possible. As time is ticking, so does your interest income that gets compounded over the years as well.
Diversify your portfolio.
No matter how tempting the projected returns of one particular type of insurance policy, mutual fund, or dividend-paying stocks are, make sure not to fall into the trap of putting all your eggs in one basket. Diversifying your investment mix helps you reduce your risks and increase your possible returns by leveraging the potential of each instrument and playing these smartly.
Invest in real estate as early as you can.
More often than not, the value of real estate goes up instead of down, especially over an extended period of time. It is good to invest in real estate because apart from the appreciation in value it can give you, it can also give you a place to erect actual property, as well as serve as a legacy to any children you may have and would want to pass it onto.
This is a viable roadmap of how you can start retirement-proofing your income. Write down your goals and a road-map for how you will achieve them and your habits will fall into place.