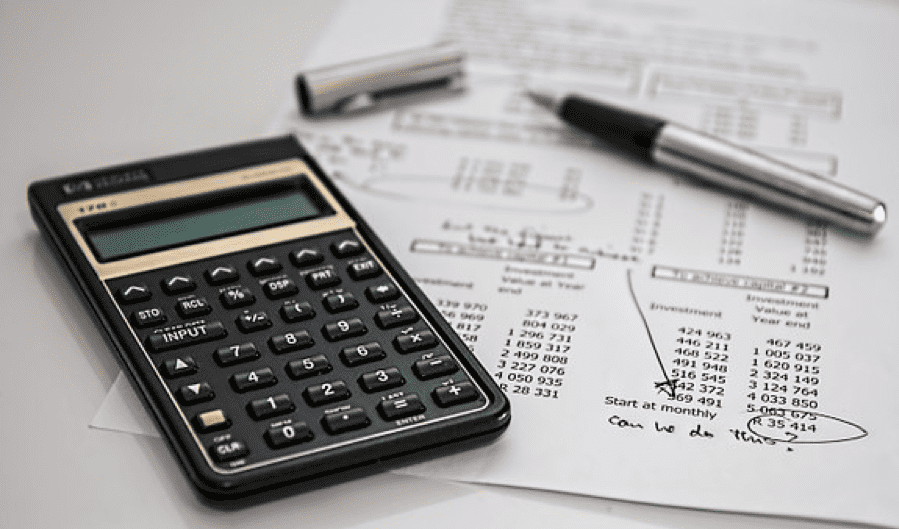 Do you know what you're spending each month – and where all your money goes?
If not, it might be time to sort out a budget.
A well-thought-through budget is a great way to ensure you're saving for the longer term, rather than constantly spending money on completely forgettable purchases.
Whether you're saving for a vacation, scraping together the cash to start a new business, or planning to make some home improvements, careful budgeting means that you'll be able to get the money together that much more quickly.
If you've never made a budget before, the whole process might seem a bit daunting. Here are three initial steps to take, plus a very straightforward template you can use (If you want something slightly more detailed, try these Excel budget templates from Keepify.)
Step #1: Work Out What You Have Coming In
For most people, figuring out your income is a lot simpler than figuring out your expenses. Chances are, the bulk of your income is from your employer. You might also have some income from other sources, like dividends, interest on your savings, a side gig, or even gifts.
Get Started
Claim up to $26,000 per W2 Employee
Billions of dollars in funding available
Funds are available to U.S. Businesses NOW
This is not a loan. These tax credits do not need to be repaid
The ERC Program is currently open, but has been amended in the past. We recommend you claim yours before anything changes.
You can't budget if you don't know how much money you actually have – so get it all written down in one place.
Step #2: Record Everything You Spend for a Month
It's easy to be very enthusiastic about budgeting when you first start out, and you might carefully fill in a detailed budget with your planned expenditure in each category.
The only problem with this is that it may not be particularly accurate in terms of how much you actually spend on different things. While some costs may be fixed and easy to identify (e.g. rent), others might vary wildly and be hard to pin down (e.g. groceries).
The easiest solution here is to spend a month recording everything you spend. Use a notebook or spreadsheet to jot it all down. This has two huge benefits:
It makes you more aware of what you're spending.

It gives you a clear starting point for your budget.
Step #3: Allow Yourself Some "Discretionary" Money
You might worry that budgeting means cutting out every single luxury from your life – even the ones you really value. That's not necessarily the case and, in fact, it's best to plan for spending a bit of money on hobbies, entertainment, and so on.
Give yourself some money (e.g. $100/month) that you can spend on whatever you want. This lets you carry on having treats like a coffee out or a new computer game, without blowing your budget.
Once you've got to this point, you can simply fill in a budget template with all your typical income and expenses. Here's a very simple one you can use:
Income:
Salary

Other income (e.g. dividends)
Expenses:
Savings

House-related

(e.g. mortgage/rent, home insurance, repairs)

Groceries

(include food and household)

Loans

(e.g. car loan, student loans)

Utilities

(e.g. electric bill, water bill)

Subscriptions

(e.g. magazines, Netflix)

Discretionary

(e.g. hobby spending)

Misc

(e.g. car insurance, bus fare, clothing)
Keep a record of what you spend in each category, and compare it with your "ideal" budget. If you keep going over budget in a particular area, you may need to consider making some more dramatic cutbacks – or you may need to adjust your budget a little to make it more realistic.