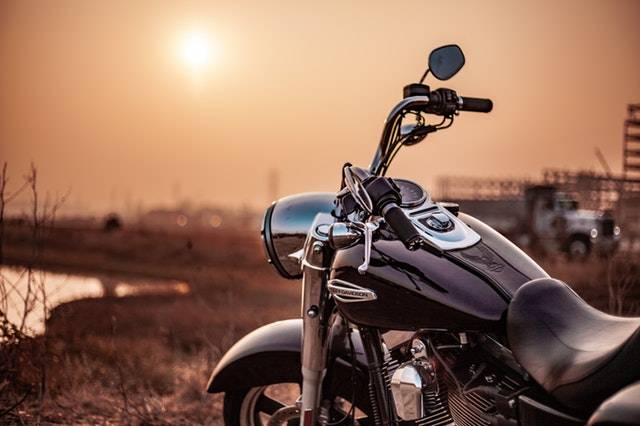 Conventional wisdom teaches us to stay away from debt. Those who have this belief– and many happen to be very close to us (e.g. parents, grandparents)– think being in debt is a sign of financial deficiency, either because your job is not paying well or you do not know how to manage your finances. Some also consider debt as a life sentence that you can't escape. They may suggest other ideas to raise funds, which are an alternative to borrowing.
As a modern person, however, you have to understand that getting loans is not always a bad thing. You can also use loans to fund your small business ventures, which is perhaps the main reason why you're here reading this article.
Now, there are loans that ask you to put up collateral. This valuable possession will serve as the lending company's in-kind payment should you fail to repay the loan in cash. Some ask for car titles, others are okay with items like motorcycles. If you want to get motorcycle title loans, there are ways to maximize the money that you get out of the transaction. We discuss these ways here.
Get Started
Claim up to $26,000 per W2 Employee
Billions of dollars in funding available
Funds are available to U.S. Businesses NOW
This is not a loan. These tax credits do not need to be repaid
The ERC Program is currently open, but has been amended in the past. We recommend you claim yours before anything changes.
Have a good credit rating.
In a nutshell, credit ratings are a quantitative assessment of how dependable you are as a debtee. The higher the rating, the more reliable you are perceived to be. A credit rating is based on past behavior, which simply means that you have to have a history of getting loans and paying them on time in order for you to be properly assessed. If the motorcycle loan that you are hoping to take on will not be your first, make sure that all other debts in your name are properly managed. Never miss your payment schedules and only take out loans for really important things such as schooling or starting a business; not ordinary expenses such as groceries and rent.
Have proof of employment/salary records/income statements.
Lending you money, even with your motorcycle title as collateral, is a risk for the lending company. There is always the possibility that debtors run away from their obligations, resulting in a financial mess that may kick the company out of business.
For you to get more money out of the deal, you must appear to be a small risk to the lending company. How do you do this? Give them concrete proof that you are receiving money from a job or business regularly. If possible, your payment records should show consistent income over time.This makes it easy for your assessors to make projections about your ability to repay the loan.
Keep your motorcycle in good condition.
As we mentioned, the collateral serves as the alternative payment that the lending company is willing to get if you fail to repay the debt in cash. Of course, the company will attempt to liquidate/sell the property once they have repossessed it, which means that they will be unhappy if the motorcycle is not in good condition upon inspection. So, be a responsible owner and always have your unit checked and maintained.
These tips are, of course, in addition to a good business plan that you will also want to present to your potential lender. Letting them know that you want to use the money for a small business, especially if it's a really feasible idea, can increase their confidence that you will be able to repay them on time.