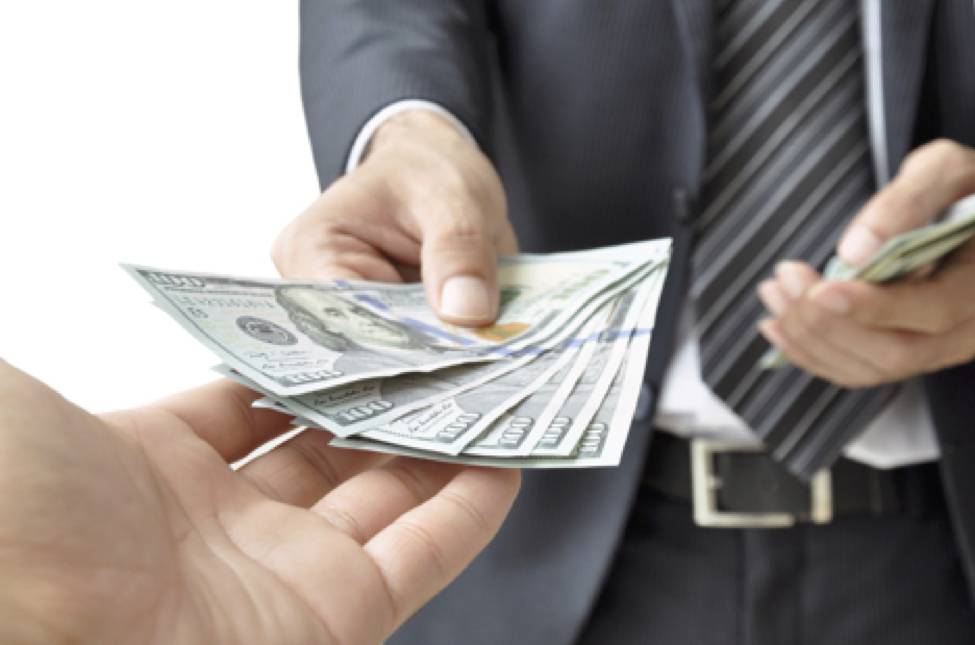 A business in the finance industry can be relatively lucrative. When you think about it, money is always in-demand and is always in limited supply for most people. If you have enough capital, building a lending startup is a viable option for you.
You can start this company arrangement by yourself or hire a core group to handle your daily operations. One of the best things about the modern loan business is that you can run it from your home office with today's technology. You can offer payday loans in Ontario even when you are in another province of Canada. 
Nonetheless, you can also start your clientele within your circle of influence. You can help friends of friends with their finances and charge a minimal fee for your services.
If you're interested in starting your own personal finance or payday loan business, here are some steps to guide you:
Make A Business Plan
A business plan is a written document that contains your company's goals, as well as the methods on how you can accomplish these objectives. It also includes the expected time frame as to when you should be able to fulfill your vision.
Creating this document is a crucial step for every aspiring business owner. It can serve as a guide or roadmap on what to do at the beginning of your venture, as well as in making decisions for its future.
Moreover, having a solid business plan can help attract investors and make them see your vision for your company accurately. This file can boost potential shareholders' confidence in your brand, especially when it comes to the returns they'll get from their investments.
A traditional business plan typically includes these sections:
Get Started
Claim up to $26,000 per W2 Employee
Billions of dollars in funding available
Funds are available to U.S. Businesses NOW
This is not a loan. These tax credits do not need to be repaid
The ERC Program is currently open, but has been amended in the past. We recommend you claim yours before anything changes.
Executive Summary

– This serves as an overview of what readers can expect from your company. It should contain your mission statement, merchandise, and critical information about your team. You can also put in a quick run-through of your finances and plans for growth.
Company Description

– In this section, you go into a comprehensive explanation of how your business can help consumers. You must be specific here and list your target demographic. It should also include the competitive advantages that your brand has over industry rivals.
Market Analysis

– Before starting your company, you first have to make sure that your product or service will click with your target audience. You must conduct market research to evaluate the viability of your business idea with consumers. Also, check for trends and themes that you can use to boost your brand's reputation.
Organization And Management

– Investors want to know who will be managing your company. This section provides your business structure, human resource-wise. You should also state whether you plan to build your venture as a corporation, partnership, sole proprietorship, or a limited liability company (LLC). An organizational chart would be a useful visual here, as well as the resumes of key team members.
Service Or Product Line

– This part of the business plan lays out the details of the products or services you offer. Provide comprehensive information on the benefits that these offer to consumers. Include documents for product lifecycle, intellectual property, and research and development if the process is ongoing.
Marketing And Sales

– While your marketing and sales strategies may evolve according to the needs and preferences of your target audience, you can provide an overview of how you plan to attract and nurture the interest of prospects. Moreover, you should describe in detail how a sale transaction happens.
Funding Request

– If you are having potential investors read your business plan, don't forget to include your funding requirements. This part should contain a thorough explanation of how much capital you need to keep your company solvent for the next five years, as well as where you plan to spend the funds.
Financial Projections

– Aside from your request, you must also provide financial projections that show the returns that investors can expect from their investments. The primary goal of this section is to persuade them that your venture will be a financial success. You can provide income statements, balance sheets, and cash flow documents if you've already started your business.

Appendix

– Lastly, the appendix should contain supporting documents and other resources that can supplement your content in the previous sections. Standard files are credit histories, catalogs, reference letters, licenses, permits, contracts, and other legal documents.
Know The Law
As mentioned above, you can lend money to consumers from all over the globe with today's technology. For instance, you can offer online payday loans in Toronto, even if you're in a different place in Canada. However, it's better to start a business in your locality where it's convenient for you to learn the rules and regulations surrounding this type of venture.
Finance entails handling sensitive information, which is why it's heavily regulated. The government wants to protect consumers from fraudulent schemes, so it makes sense that there are legislations in place to prevent scams from happening in the first place.
Your state or province may have different laws concerning loans, especially with the type of financial products you can provide, as well as the interest rates that you can charge. You must be aware of these things when starting your lending business.
Moreover, you'll need to acquire permits and licenses to make your operations legit, even if you're planning on creating a fully remote company. Filing the appropriate documents can also boost people's perception of your reliability and credibility.
Hire An Attorney
It'll be advantageous for you to enlist the help of a legal counsel right at the start of your venture. With this, you won't have to worry about having issues with the law in the long run. If there may be a few unforeseen loopholes, risks will be kept to a minimum.
These are some things that an attorney can help you with:
Contracts

– A lawyer can create contracts on your behalf, which include all the necessary fine print to protect your business's welfare when dealing with customers, suppliers, and employees. They can also help you understand the documents that other entities want you to sign.
Business Structure

– Another advantage of enlisting the help of an attorney is that they can help you on deciding whether it's better for you to form your company into a corporation or LLC. Afterward, they can prepare and file the necessary paperwork for the structure you pursue.
Real Estate – If you plan on renting an office space for your company, lawyers can guide you through the process of reading the terms and negotiating with the landlord to add provisions that'll benefit your business. Your legal counsel can, then, draft another contract that includes your addendum, ensuring that you get a fair deal.
Taxes And Licenses

– While your accountant may be the primary contact person for your taxes, especially for tax returns, your lawyer can help you register your business to get the necessary tax identification numbers at the federal and state level. They must also be aware of the legal implications of the transactions that your company will engage in.
Determine Your Capital
Since you'll be giving money to borrowers, such as with installment loans and other related financial products, you need to decide on how to fund your business. Will you be seeking out investors or use cash from your own pockets?  Answering this question can help you go about starting your company.
Consider other overhead costs that you'll need to spend, such as employee salaries, advertising and website maintenance costs, and office suppliers. If you're planning to rent office space, think about the monthly rental and utility bills as well.
Identify Your Target Market
Next, you must determine your target audience. If you want to make a social impact as much as an economic contribution, the best prospects for your company would be low- or middle-income families that need a financial helping hand to get their business ideas off the ground. 
On the other hand, you can also opt to provide services to aspiring entrepreneurs who haven't built their credit rating, which they need for a conventional loan. Conduct market research first so that you'll know what financial products to offer.
Create A Website
These days, businesses need a professional-looking website to reach their target audience and bring in profits. It's crucial that your domain is secure since there are many fraudulent sites that look credible but are only out to trick web users into giving their personal information, only to be exposed to identity theft.
Conclusion
Starting a personal finance or payday loan business is relatively straightforward. Similar to building an enterprise in other industries, you must create a comprehensive business plan to provide details on your vision and goals for your company. Moreover, it should also convince investors that your proposal is viable so that they will want to put in money to your venture.
You must know the laws regarding personal finance and payday loans in your locality so that you won't encounter legal problems. Hire a lawyer as well to guide you through the process of registering your company and crafting or signing contracts. Conduct market research so that you can determine your target audience and create a website to reach potential customers with ease.