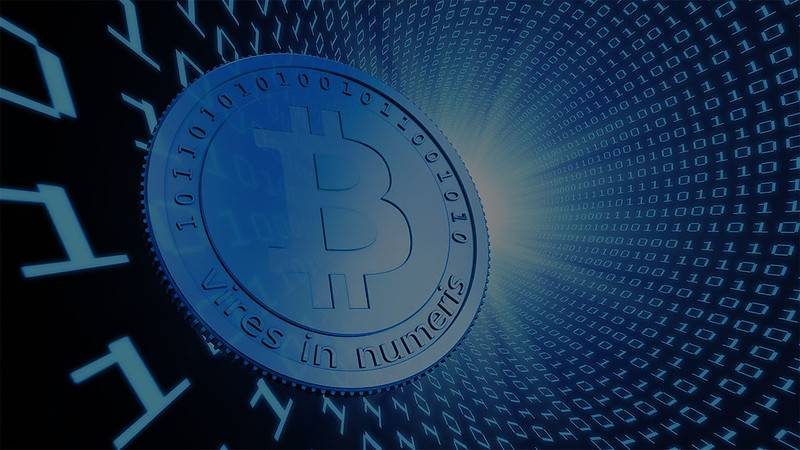 The rise of cryptocurrencies and blockchain has been one of the greatest advances in digital technology in recent years. While Bitcoin, and other leading cryptocurrencies, remain out of this planet to many, they are increasingly used and the time will soon come when their presence will become daily in our lives, just as traditional means of payment have been for decades.
For those who aren't well versed in this topic, cryptocurrencies were generally considered commodities for trading on the stock market – and highly volatile commodities. We all remember the news when Bitcoin peaked at $ 19,800 in December 2017, only to sink below $11,000 just a few weeks later. How much one Bitcoin is worth at the moment can be clearly seen on the Bitcoin price chart.
However, Bitcoin, Ethereum, Litecoin, and other cryptocurrencies can be used to pay for a large number of things in the real world. More than 10,000 retailers and conglomerates in their industries, including Microsoft and Overstock, worldwide today accept digital currencies as a means of payment. You can book flights and vacations on Expedia and CheapAir by paying in cryptocurrencies.
We can also talk about sports. Some NBA teams, led by the Sacramento Kings, accept cryptocurrencies as a means of payment for tickets and marketing goods. You can also play online casino games using Bitcoin. But, the list doesn't end there…
How Buying Real Estate in Bitcoins Works?
It was only a matter of days before cryptocurrencies would enter the world of real estate. But how does the whole process work when it comes to buying real estate?
In principle, only one thing is needed to be able to complete a real estate purchase agreement through cryptocurrencies and that is – both parties, the buyer and the seller, must agree to perform the money transaction in this currency.
While traditional currencies are resistant to market movements (more or less), the volatility of Bitcoin and other cryptocurrencies means that it's possible to make a purchase only if both parties agree on a potential currency.
If sellers then want to convert bitcoins into US dollars, they should use a service like BitPay, which is exactly what the seller who first agreed to sell via Bitcoin in the United States (in the city of Austin, Texas) did. It happened in September 2017 and the deal was mediated by Sotheby's International Realty. The price for which this real estate was sold has never been disclosed. What's known is that, at the moment, the US dollar value of a single bitcoin equaled $3,429.
A Very Risky Transaction…
Of course, both parties to such an agreement assume great risk at the time of signing the agreement, given the current instability of cryptocurrencies. Imagine agreeing to sell your property for $ 500,000 when Bitcoin was at its peak and worth $ 19,800. You could get about 25 bitcoins for that money.
If you turned those bitcoins into money right away, you'd be safe. But, if you had decided to keep money in this cryptocurrency, you'd have experienced a big loss, because Bitcoin is currently worth 40% less than then. Of course, there's an option that this cryptocurrency will worth as it used to be. Bearing in mind that it isn't legally regulated, it's almost impossible to predict in which direction its value will move in the future.
Although there's a lot of risk involved in trading cryptocurrencies, this hasn't stopped many sellers from advertising sales via Bitcoin. The contractor, which is located on the Isle of Man, not far from the United Kingdom, announced a property worth $ 325 million that's being built in Dubai, UAE, in 2017 and mentioned to the buyers that he prefers payment in bitcoins.
On the other hand, real estate agencies across the United States – in Florida, New York, and Texas – accept Bitcoin as a means of payment, but also as a deposit. Also, real estate has already been bought and sold in Bali, Indonesia, and Bitcoin has been used as a currency.
Are Cryptocurrencies the Future of Real Estate?
The question of whether cryptocurrencies are the future or aren't can be answered in several ways. When we talk about the various taxes that must be paid when buying a house, it's probably the same as with a regular transaction in traditional currencies, but those taxes would depend on the country to the country where the property is bought.
For now, real estate cryptocurrency transactions can be completed in full, without paying additional tax costs. Ethereum cryptocurrency announced in March last year that it plans to launch a program that will also enable mortgages and which will be called Fluidity.
Todd Lippiatt, the founder of Fluidity, said that they will evaluate real estate and effectively protect themselves with the value of the real estate. He explained to potential sellers that they will be able to mortgage the house and get solid credit rates in terms of dollar payments.
For now, the volatility and unpredictability of cryptocurrencies seem to be very risky for most people who aren't so familiar with this industry and mining. But for those familiar with the market, the opportunity to use cryptocurrencies to buy real estate is a big step forward into the future.
As digital currencies continue to evolve and become commonplace, it can be expected to become equal to traditional currencies in the near future.