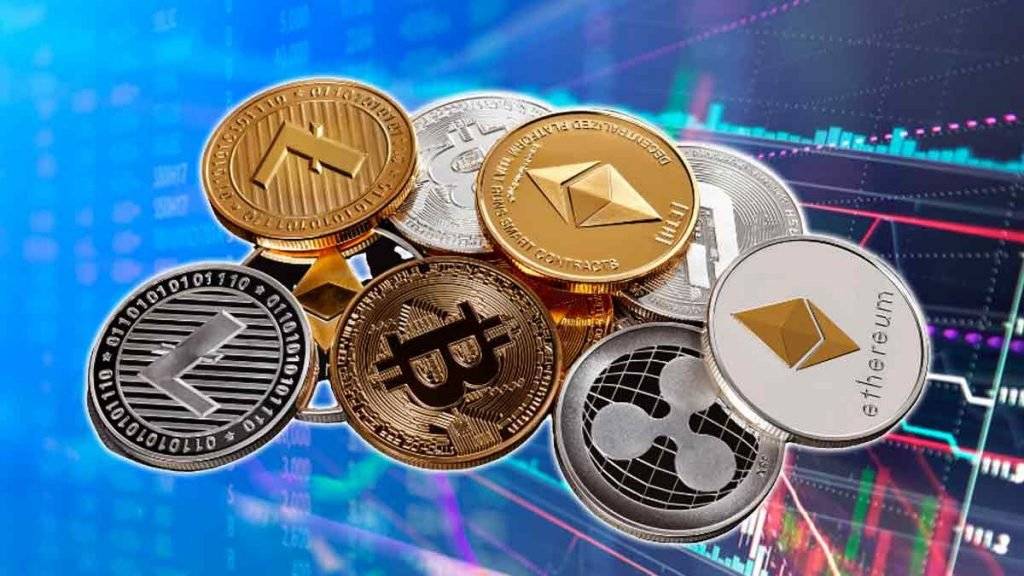 Crypto coins like Bitcoins used to be very common until alternate coins were introduced. The 'everything else' is marked with the altcoins. Altcoins are the best cryptocurrency to invest today for short term. However, the nature of cryptocurrencies is often volatile.
When there is a high-risk while investing, a worried hard-working person is typically wary. But when you check the guidelines beforehand and make an informed decision after understanding the technology, you lessen the risks significantly. That is why it is essential to read through the terms of any cryptocurrency before investing.
Altcoins like Dogecoin and Shiba Inu coin have quite the talk in the market. They've converted quite a hundred bucks into tens of thousands of dollars. However, it all depends on your personal preferences.
But it was only blind speculation. Learn about the various options here if you are looking for the best cryptocurrency to invest in 2022. But before that, let's distinguish between altcoins and Bitcoin.
What are Altcoins?
Cryptocurrencies other than Bitcoin (BTCUSD) are called altcoins. They are similar to Bitcoin but are different. For instance, while some altcoins utilize a different consensus mechanism for producing blocks or validating transactions, others provide additional capabilities, such as low-price volatility.
The altcoin is the combination of the words "alternative" and "coin." They include all the alternatives to Bitcoin. They have a similar mechanism and share codes and functions like a significant transaction of data simultaneously. Altcoins were invented with the motive of occupying the position of Bitcoin as an inexpensive alternative method.
Best Altcoins to Invest in 2022
Now that you are clear with the concept of altcoins, apart from the popular choices you've already heard of, here are the next altcoins to explode in 2022.
Ethereum (ETH)
Ethereum has been gaining healthier earning than Bitcoin since 2020, and it has not stopped ever since. The cryptocurrency all-time high was at $1,394 in January 2018. It exceeded up to a billion transactions in February 2021 and hovered around the same in April.
ETH was hit with the steeping heights of cryptocurrency towards late May in 2021. The odds for Ethereum looked pretty optimistic. Currently, the prices of ETH are around $3,500. ETH has gone through much excitement, mainly since the launch of Ethereum 2.0.
Ethereum marked an important milestone by meeting the debut of the Proof of Stake (PoS). Enough ETH was deposited to channel the path of the launch of the beacon chain in December 2021. It might be a thorough beginning, but it would offer an opportunity to start over a medium-term. Additionally, ETH is also supported by PayPal, which makes things even easier.
Pros 
ETH is the go-to blockchain of decentralized finance (DeFi)
It has an enormous profit potential
Recently, ETH 2.0 was released
Cons
XRP
XRP is known for delivering lackluster performance. But XRP has records of exceeding an astonishing 126%. It is not a situation quite often for a cryptocurrency to enjoy such a gain over one week. But XRP accomplished the unusual.
Additionally, XRP had a lawsuit going on with America's Securities and Exchange Commission (SEC). The company denies the claims of the SEC that XRP has unregistered security. XRP's record high of $3.84 is evidence of the company's potential to win the case with soaring prices.
It means that the altcoin will have additional value based on the outcome of the court case. And it turns out it won the case. Therefore, it led to XRP being one of the best altcoins to invest in. Consequently, you have an appropriate option among altcoins to choose for your investments.
Pros
XRP makes border payments
The XRP rates are cheaper
It has a series of possible opportunities
They have a strong sales record
Cons
XRP sells a part of its supply every quarter
Dogecoin
When discussing the best altcoins in the market, you cannot possibly skip the joker of the pack. Dogecoin is one of the most popular altcoins. It is the original meme coin that initially started as a joke. It was a parody of the crypto market and soon emerged to become something people are interested in and are serious about.
DOGE is applicable without any purpose or reason. It has set its own rhythm of surge and crash that makes it even more interesting. However, some may call it dangerous. But it is worth looking at. DOGE witnessed an 8,000% surge in the first four-month of 2021. It became one of the most promising altcoins among many others.
They say that it is inappropriate to rely on a coin with market reputations from celebrity authorizations. Elon Musk, the CEO of Tesla and DOGE enthusiast, made sure to tweet about this altcoin. So, nobody would mind if it is among the best altcoins to offer in terms of the DOGECOIN.
Additionally, its popularity and potential make it a trustworthy cryptocurrency to invest in with the potentials of practical applications. It has the most potential of rising higher and higher.
Pros 
DOGE has earned the confidence of many
Dogecoin uses cases to make the rise which also shows a virtuous cycle of the project
There is high potential for short-term gains with Dogecoin
Cons
Not everybody uses it, so that it can be risky
High effects of inflation
Binance Coin
Binance coin is the altcoin that has seen a steeping rate of increase in its value this year. With such progress, it continues to be one of the highly valued altcoins. You can start with only $38 for a token, and it can peak up to $500.
Investors of the cryptocurrency market know well that it is a rollercoaster ride, and there is always a possibility of risk. Even when it touches the low bars of the value, it is still valuable, for it plays an essential role as per its ability.
There are so many options for altcoins that it becomes almost impossible to list out all the altcoins of the platforms of altcoin exchange. However, you would find Binance coin on those platforms. Plus, listing all the altcoins in the exchange platform ruins the image of the customer base.
It is essential to know at least the validity of the coins they list. Therefore, getting listed on those platforms can be tricky but not impossible. Catering to all the essential terms and conditions, Binance coin has emerged as one of the most popular and trusted altcoins other than the ones mentioned here.
You should, however, have a base of Binance coins in your wallet to get started with exchanging dollars. The best part of Binance coins is that you can exchange them for coins of your choice. Based on such utility, Binance will be one of your best suits for investment in 2022.
Pros
Instant buying fees
Non-instant low fees
Huge selection of coins
Various additional services
Cons
Account verification is a long process
The corporate structure is not transparent
Litecoin
One of the oldest and best altcoins to invest in 2021 for short-term was Litecoin. Founded by a former Google and Coinbase engineer, Litecoin has the power of utility. Therefore, the coin was made with the motive of enhancing the powers of utility.
Initially, the coin was invented as a Bitcoin fork, but it did not compete with Bitcoin. Soon, it started to be described as 'silver to Bitcoin's gold.' Another critical point that distinguishes Litecoin from its competitors is its ease of mining.
You need no special equipment to get involved in the mining action. The consumer-grade hardware is sufficient for the folks. However, the most desirable asset of this altcoin is transaction speed. Usually, the transaction time for these altcoins is instant.
Additionally, it has the lowest of crypto fees and adds to the ability to send Litecoin across the world in a few minutes. Therefore, it has a flexible nature that makes it easily exchangeable. It is applicable in consumer-friendly apps and exchange platforms as well.
Litecoin has been growing its customer base in recent years. It has become one of the best altcoins to invest in 2022. You can buy litecoin with credit or debit card using Paybis exchange platform.
Pros
Explosive returns
Strong reputation in the crypto market among the top ten
Faster transactions
Low fees
Cons
Asset sale smeared the reputation with early investors
Recent sentiment has been turning overwhelming
Transactions confirm much faster than Bitcoin.
Cardano (ADA)
Most cryptocurrency investors company about the immense electricity and power amounts needed to operate. Even the Tesla CEO Elon Musk adores the cryptocurrency but doubts its long-term validity.
Cardano is one of the newer yet popular cryptocurrency coins working to solve the long-term validity issue. If you ask about the energy amounts that Cardano stacks up to prepare facing competition against other coins, it spends 6 GW-hours. ETH accounts for eight times more than this, while BTC accounts for 21 times the power spent for Cardano.
Additionally, Cardano has not yet received as much attention from the media compared to the rest of the altcoins. Perhaps, that is one reason why people might resort to the other types of altcoins. However, if you look at it this way that the new entry brings you better and new options, you have a reason to choose Cardano.
Plus, Cardano can process about 257 transactions every second. It makes it one of the viable options for digital transactions. Suppose you are looking for a solid cryptocurrency to invest in 2022. In that case, Cardano is usually off the radar, making it all the more interesting to be chosen for investment in 2022.
Pros
Cardano does not require smart contracts to host assets
It has positive records of price predictions
Cardano is fully decentralized
Further upgrades are at the door
Cons
Cardano is still new in the market
Possible synchronization issues between ledgers
Polkadot (DOT)
Polkadot has emerged to be a unique and out-of-the-box PoS cryptocurrency. It targets delivering interoperability among other blockchains. Its design is meant to connect permissioned and permission-less blockchains. Additionally, it allows the system to work together inside a single roof.
Its primary element is its relay chain. With the help of the relay chain, Polkadot enables the interoperability of different networks. It even allows for parallel blockchains whenever there is any special requirement using the native tokens.
You can create decentralized applications on Polkadot. Additionally, developers are capable of making their unique blockchain using the security of Polkadot. It has stronger security than other altcoins in the market today. The concept utilized in Polkadot is called shared security.
Gavin Wood, a member of the core team of Ethereum, created Polkadot and projected it with different goals for the future. Currently, Polkadot has a market capitalization of about $35 billion, and a single DOT offers you $35.25.
Pros
Polkadot stays true to all its claims
With pre-channelized paths of events, Polkadot weighs heavy on its competitors
It offers interoperability and sharding
Polkadot can easily handle the smart contracts
Cons
Not so high on the market share when it comes to contract community
The Current Altcoin Market
It is vital to understand the current market that we are a part of. The cryptocurrency market has been experiencing a certain downtrend in the last few months due to multiple reasons. However, this does not mean that it is not a good time to invest in altcoins.
One of the major reasons for the dip in the market can be China's decision to stop bitcoin mining in its Sichuan Province and eventually ban all other altcoins. Another reason can be Tesla's U withdrawal on accepting altcoins as payment.
As an investor, you should keep in mind that this dip is temporary, and it provides an opportunity to buy altcoin at a lower price. Given how volatile the crypto market is, it is difficult to concretely say if you are in a bear market or not.
However, if you invest smartly, even a bear market can help you improve your cryptocurrency portfolio. Here are a few things you can do in today's so-called bearish crypto market.
Make the Right Way
A bearish market provides you with a great chance of buying quality altcoins at a low price. The key is to think long-term while investing. However, it can be hard to predict how long the dip will last or how long the prices will drop in a bearish market.
One way of dealing with such a situation is to plan and invest a certain amount of money at regular intervals. Keep investing the fixed amount irrespective of how the crypto market is moving. This strategy is called Dollar-Cost Averaging.
Widen Your Portfolio
If you are someone who only invests in one particular crypto, then a bearish market can be a perfect opportunity for you to diversify your portfolio. It is important to note that not all altcoins go down together. Therefore, a diversified portfolio can help you in managing your overall losses.
Think Long Term
Altcoins trading is not just about buying and selling, it's also about holding onto your coins. A bearish market can provide you with the perfect opportunity to focus on long-term investments since short-term investments are unlikely to be fruitful in such situations.
Thinking about long-term investment can be intimidating, given how volatile the crypto market is. However, making wise and sound decisions can fetch you incredible rewards in the long run. The exponential growth of dogecoin can be an excellent example of this point.
Top Crypto Platforms to Get Started
Whether you a professional investor or an amateur, if you are interested in earning interests in cryptocurrency, you can get started with the two best platforms of all time: BlockFi and Gemini. 
Listed below is a quick comparison table between the two platforms to help you decide which is best for you. 
BlockFi

Gemini

BlockFi is best recommended for those who:

Native crypto clients
Curious crypto clients
Fringe crypto clients

Gemini is best recommended for those who:

Want a convenient mobile app
Experienced crypto investors
Investors who want to buy, sell and store their investments in one place

Pros of BlockFi

No extra charge and fees
It gives the best interest rates according to the current market
You can earn, trade, and borrow from the same platform

Pros of Gemini

Quick registration process
Suitable for people of all skill levels
It comes with virtual storage wallets to store investments

Cons Of BlockFi

Beginners might find it difficult to use
No investment advisor to help you navigate

Cons Of Gemini

It comes with a commission fee and a convenience fee.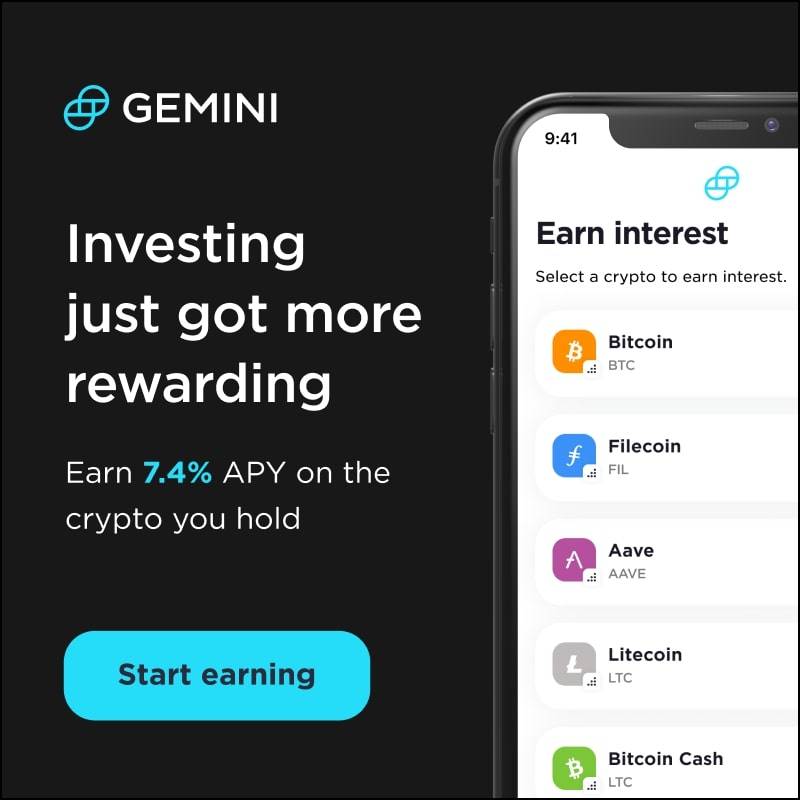 Endnotes
Altcoins are one of the fruitful ways of investing your money in 2022. Although there have been a few inconveniences in the journey, it is part of the rollercoaster ride you are on. Some investors might get skeptical about the same. But as a cryptocurrency investor, you have to be willing to take risks to get to the bank of the river.
When you choose the alternate choices of cryptocurrency instead of Bitcoin, there is a possibility of the fear of losses. However, there is not always a situation of risks. Instead, there are relatively higher benefits in investing in altcoins than other cryptocurrency choices.
It is, however, essential not to invest more than your affordability. Over time, the highs are getting higher, and the lows are not even close to low. But to invest in the next altcoins to explode in 2022, ensure to go through their terms and conditions before investing.