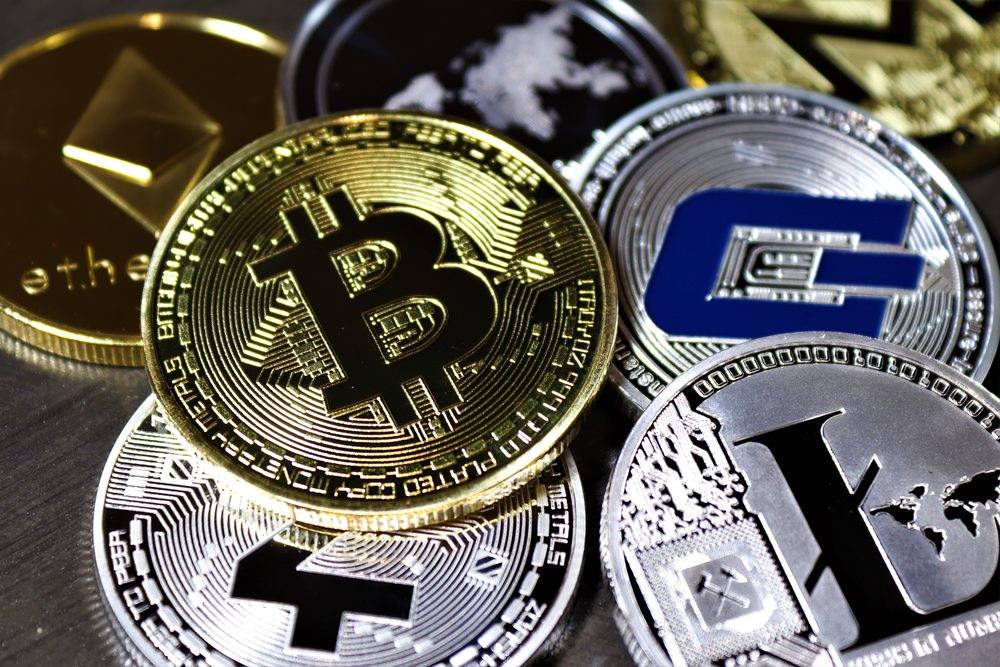 From enthusiasts claiming cryptocurrencies at the forefront of a financial revolution to sceptics dismissing them as a fad, the crypto market is clearly divided on the basis of individuals' understanding of what the year 2022 will look like for the digital asset.
No matter who is right in the ongoing debate, 2022 will be another year the internet will be going wild about crypto since its invention.
Currencies like Bitcoin and Ethereum hit the highest record in the past year. Further, the overall market value of cryptocurrency peaked at a staggering three trillion dollars! Meme coins like Dogecoin, Dogelon Mars, and Shiba Inu also soared high in value.

Ethereum
Cost$2,101.71
The cost increased by0.39%
Buy Ethereum
With increasing attention, the market attracted numerous financial regulatory bodies. While some countries made cryptocurrencies legal tender, others made them illegal. So, what will the crypto 2022 market look like? Let's get into it a little more deeply.
Crypto Market Predictions for 2022
The new year is all set to bring grand new trends you should start preparing for. Increased price fluctuations and regulatory scrutiny may have held back the crypto's growth prospects.
Although many fear the industry is heading towards a bear market, there is some good news too. No matter how it goes, it will be another year of a roller-coaster ride. So, here's a peek at how the ride can go.
Major Businesses to Make Way for Crypto
Millennials and Gen Z are more interested in crypto than any other generation. Predictably, this is due to their early digital exposure.
Hence, they are willing to conduct transactions through their digital asset over other means. These developments can make cryptocurrencies as valid as real money.
Companies have tapped into this trend. Therefore, you can see a growing list of organizations— from small businesses to multi-national companies —that are accepting cryptocurrency. Further, major retailers like Amazon are investing in cryptocurrency and blockchain expertise.
Changes in Financial Advisory Expected
Financial advisors have guided their clients against investing in crypto for the past few years. Although there were exceptions, a vast majority of them did not encourage crypto trading. This was due to the lack of regulations and the market's volatility.
Bitcoin
Cost$38,695.0
The cost increased by1.05%
Buy Bitcoin
With the change in perceptions about Bitcoin and other currencies' dominance in the industry, financial advisors are embracing them. In 2022, you will notice that the tables have turned. The vast majority of the advisors will encourage adding cryptocurrencies to their portfolios.
Get Started
Claim up to $26,000 per W2 Employee
Billions of dollars in funding available
Funds are available to U.S. Businesses NOW
This is not a loan. These tax credits do not need to be repaid
The ERC Program is currently open, but has been amended in the past. We recommend you claim yours before anything changes.
According to a survey by the FPA, more than a quarter of financial advisors said that they plan to increase suggesting cryptocurrencies in the coming year. They plan to recommend a combination of other assets like real estate and stocks in addition to cryptocurrencies. Additionally, clients' interests and curiosity has fuelled this change.
An Increase in New Regulations and Govt's Involvement
As the crypto boom ascends, the market is bound to attract the attention of government bodies. Experts are expecting to see more government involvement in the trade. This will include rules, regulations, guidelines, and even law enforcement actions.
Initially, the changes can cause turbulence and discontent among investors. In a few months, it will settle in and benefit traders in the long run. Moreover, the regulation can push the crypto market further into the mainstream.
For example, U.S. government agencies and lawmakers have been talking about cryptocurrency decrees in the past year. The regulations will primarily focus on preventing tax evasions, crypto crimes, and regulating stable coins.
Crypto taxes can be complex but they don't have to be painful. TokenTax software will automatically generate tax forms and reports like our crypto tax loss harvesting dashboard, you'll save time, stay prepared, and make more strategic tax decisions. It's a crypto tax calculation software and a full-service crypto tax accounting firm.
Is it Going to be Bull Market or Bear Market for Crypto 2022?
There were times in 2021 when Bitcoin and Ethereum saw a steep fall in value. This raised concerns among traders. However, soon there was a boom, and the market remained in the bull face.
Bitcoin remains at the top of the list in the one-year trend line. It is followed by Ethereum. Furthermore, there are many other popular cryptocurrencies that will stay in the bull phase.
So, what will 2022 be for crypto? Similar to last year's trend, there may be dips, but the overall trend will be profitable. In other words, it is highly likely that it will be a bull market for Crypto. Furthermore, experts say there may be a long bull market this year.
How to Buy the Dip?
Buying the dip refers to buying a cryptocurrency immediately after a price drop from a recent high. If the price rebounds, you make great money at a low acquisition cost.
Although this may seem like a great bargain, it is not free of risks. Therefore, you need to tread carefully and calculate the risks and rewards before going all in. Plus, it is wiser to invest an amount you are okay with losing.
Now, here's how you can go about buying the dip—
Step #1. Observe the Underlying Trend
Buying the dip is not profitable when the market changes to bearish. Therefore, it is vital to observe and confirm the underlying market trend. You can use the MACD (Moving Average Convergence Divergence) indicator lines to understand the market direction in general.
If it shows a bull market, you can get started with buying the dip. On the other hand, if it is bearish, it is advisable to wait for the next bull trend.
Step #2. Diversify Your Trade
When you discover a dip, you should be cautious before investing in a digital asset. It is advisable to diversify your portfolio in alternate cryptocurrencies. Besides, the market is infamous for its volatility.
You should plan ahead and take preventive measures to mitigate any losses. Plus, it would be best if you used strategies like dollar-cost averaging and others.
Step #3. Ride Out the Dip
To protect yourself from the market's unpredictability, you need to consider safer options. You may have to convert some of your crypto holdings into other stable forms. This will help you lock in your overall balance.
When the currency value increases, you can ride out the dip and make profits. Alternatively, you can wait for another surge if the market favors it.
Metaverse Predictions for 2022
The metaverse is a digital world that is made up of cutting-edge technologies. It includes augmented reality, virtual reality, and videos.
To say that metaverse is likely to become more widespread in 2022 will be an understatement. It is very likely that this tech will make a front-page headline every other day.
The technology will blow up mostly because of the hype and the technologies involved. In 2022, many big names in the tech world will lay the groundwork for their coming decade in the metaverse.
This will result in more significant overlap of your physical life with digital life. It can widely change the way users socialize, shop, and consume entertainment.
Further, there will be a new wave of investment opportunities because of the metaverse. The crypto-sphere has attracted a large and lasting number of investors. With these improvements, crypto assets are likely to grow in value.
DeFi Predictions for 2022
DeFi is short for decentralized finance. It includes various forms of applications and projects in the public blockchain space. The technology, by its functioning, aims to disrupt the world's centralized financial system.
A year ago, DeFi was only a concept, but today, it has risen high in terms of TVL (Total Value Locked). The TVL is at 250 billion dollars, and experts predict that it is going to increase.
Further, there is an increased capital flow towards DeFi, and many big-techs are likely to embrace this change in 2022. This could mean you can see the tech attracting regulatory authority's attention as well.
DAO Predictions for 2022
A DAO (decentralized autonomous organization) is basically a no-leadership entity. The members of the crypto community predict DAOs to become the next big thing in the market. Although it may become super popular, it still has a long way to go.
This new combination of technology, currency and community will start laying a foundation for its future domination in 2022.
Further, this year will be an experimental stage for this technology. Hence, you may see many DAOs hitting a zero. At the same time, as with any experiment, its advantages can be triumphant. This makes it crucial to do your homework before you invest in a DAO early this year.
No matter how it goes, this technology is going to disrupt the traditional financial and business structure. As a result, they may draw more regulatory mechanisms into the ecosystem, their guidelines, limitations, and advantages.
Final Words
Cryptocurrency predictions for 2022 has the internet divided wildly. No matter how the discussions or arguments go, the currency is here to stay. Besides, the market will be as volatile as ever. So, from Bitcoin, Ethereum, Litecoin to the altcoins, everything will face several ups and downs.
Major businesses and organizations across industries are offering cryptocurrency as a transaction method. This trend is only going to increase in 2022. Further, companies are investing in blockchain expertise.
More financial advisors are planning to recommend clients to consider crypto investments. Additionally, the crypto market is attracting more government authorities and its regulations.
Besides, metaverse, DeFi, and DAO seem to be on the same track as cryptocurrencies. They are likely to explode into popularity and disrupt the traditional state of things in 2022.
Overall, crypto, metaverse, DeFi, and DAO are set to become more mainstream in 2022.