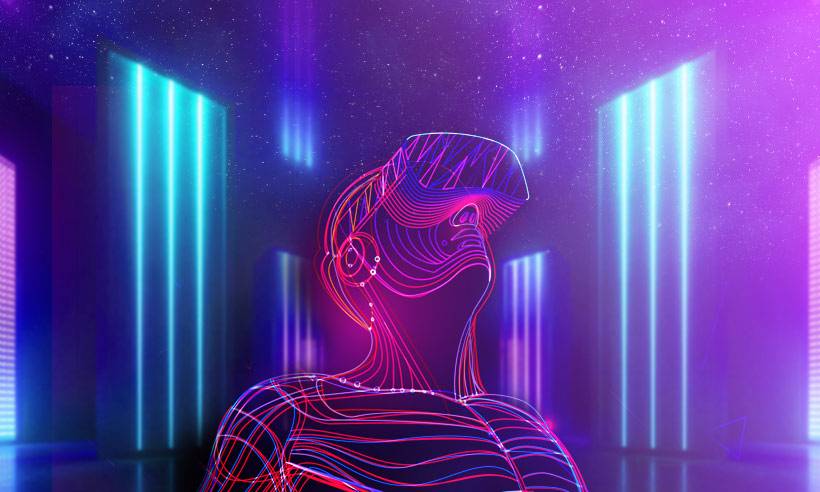 Facebook rebranded itself as Meta in 2021, invested a sum of $10 Billion, and made all of us google Metaverse overnight! Even though the news got the ball rolling in our minds, Metaverse was already a well-established, work-in-progress concept.
Metaverse is a virtual universe or a digital realm where you can do a lot more than just superficial interaction. The idea initially came from a 1992 science-fiction novel, 'Snow Crash,' where digital verses were a means to escape from real-life injustices.
With countless crypto coins launching into the market, it can be hard to pick one based on the existing trends. Here are the possible choices that show much potential for the upcoming year.
Decentraland (MANA)
As Metaverse starts gaining momentum and emerges as an absolute concept, virtual reality is something to look out for in the upcoming year.
Decentraland is a virtual universe created on an Ethereum blockchain. It allows the users to buy land and further experience the process of creating and monetizing their content. The purchased land can be navigated or built upon per the user's requirements to move ahead in the digital space.
Decentraland saw a $24 million Initial Coin Offering (ICO) and was launched in 2017. However, the closed beta was released in 2019 and made public in February 2020. Since then, the virtual universe has gained a lot of users creating interactive content on their LAND.
From the ICO, 40% were segregated for public sale, and the Decantraland foundation held 20%. Another 20% went to the founders, and the remaining were devoted to community building and partnership management.

Decentraland
Cost$0.436983
The cost increased by-0.45%
Buy Decentraland
Cryptocurrency in Decentraland is available in the form of two tokens:
After facing an all-time high of $5.90, MANA is currently priced at $3.32. With over 2.19B in supply, MANA is an ERC-20 token that was formed with the help of Ethereum smart contracts. On January 1, 2021, MANA was priced at just $0.08. Within 11 months, the price shot up to $5.
Sandbox (SAND)
Sandbox is an Ethereum blockchain-based virtual universe that offers user-created, owned, and traded in-game items as the main attraction. The sandbox team offers editing software to form the games.
Here, users can create multiple items like costumes, avatars, creatures, vehicles, buildings, etc., and add them as NFTs (Non-fungible tokens). These NFTs can be used in the sandbox marketplace or other secondary markets.
Inside the virtual space, there are substantial map segments known as LAND. Each entity is represented in an NFT and can be traded for thousands worth of dollars. By segmenting each piece of LAND, owners can expand their real estate and turn it into something valuable.
Facebook's rebranding announcement came as a boon for Sandbox as it gained sudden momentum soon after that. Before the announcement, SAND was priced at about $0.85 for a long time. However, it soon shot up to $7 and even touched an all-time high of $8.
SAND is currently priced at $5.83. As of December 20, 2021, about 915.4 million SAND coins were in circulation.
Even the famous star, Snoop Dogg, is an active participant in the Sandbox universe. As per the official announcement, he is building his 'Snoopverse', and the plots adjacent to his land were put on sale in Dec 2021.

The Sandbox
Cost$0.410504
The cost increased by-0.75%
Buy The Sandbox
Enjin (ENJ)
Enjin presents a decentralized ecosystem with an intuitive interface that allows businesses to avail benefits of blockchain infrastructure without actually writing the code. This virtual universe eliminates the requirement of any financial and technical barriers.
Enjin provides a social gaming network where the users can create websites, chat and even host virtual selling stores.
Presently, Enjin holds around 40+ gaming firms and helps the creators, buyers, and sellers network for further growth. Even Samsung has chosen Enjin for the creation of their crypto wallet.
Launched in 2017 and released on Ethereum mainnet in 2018, ENJ is currently priced at $2.86.

Enjin Coin
Cost$0.286212
The cost increased by-1.59%
Buy Enjin Coin
Axie Infinity (AXS)
One of the leading metaverse projects, Axie Infinity, is expected to grow as a play-to-earn platform in 2022. The company backing the virtual space secured funding of $150 million in the Series B investment round in October.
Axie Infinity presents a game where players can collect, trade, raise, battle their specific token-specific creatures called Axies. With over 500 parts selling as different NFTs, Axies can be combined to form another creature for buying and selling purposes.
Get Started
Claim up to $26,000 per W2 Employee
Billions of dollars in funding available
Funds are available to U.S. Businesses NOW
This is not a loan. These tax credits do not need to be repaid
The ERC Program is currently open, but has been amended in the past. We recommend you claim yours before anything changes.
Apart from the well-backed capitalization, Axie Infinity will also benefit immensely from the AXS staking. As investors grab more AXS coins, the circulation value will reduce, ultimately increasing its price.
AXS tokens can also be converted to ETHs and further be used to purchase NFTs.
AXS is currently valued at $96.62.

Axie Infinity
Cost$6.42
The cost increased by-3.85%
Buy Axie Infinity
Metaverse Trends in 2021
There is no stopping the virtual universe, and 2021 only proved it right in multiple ways. Just an idea in 1992, Metaverse has recently gained a lot of momentum and emerged as a tech behemoth.
After its launch in 2003, multiple silicon valley icons have incorporated Metaverse and eventually contributed to its rise in numerous ways. Global lockdown during the ongoing pandemic only helped the cause as more people deflected towards the internet as a means of their permanent income.
The global metaverse market was valued at $47.69 billion in 2020 and is expected to grow at a CAGR rate of 43.3% by 2028.
Facebook Rebranding
Perhaps the biggest tech news of 2021 was Facebook evolving to Meta. Mark Zuckerberg decided to become part of Metaverse. He announced that the platform will now be built as a virtual ecosystem that will support gaming, social interaction, or even work.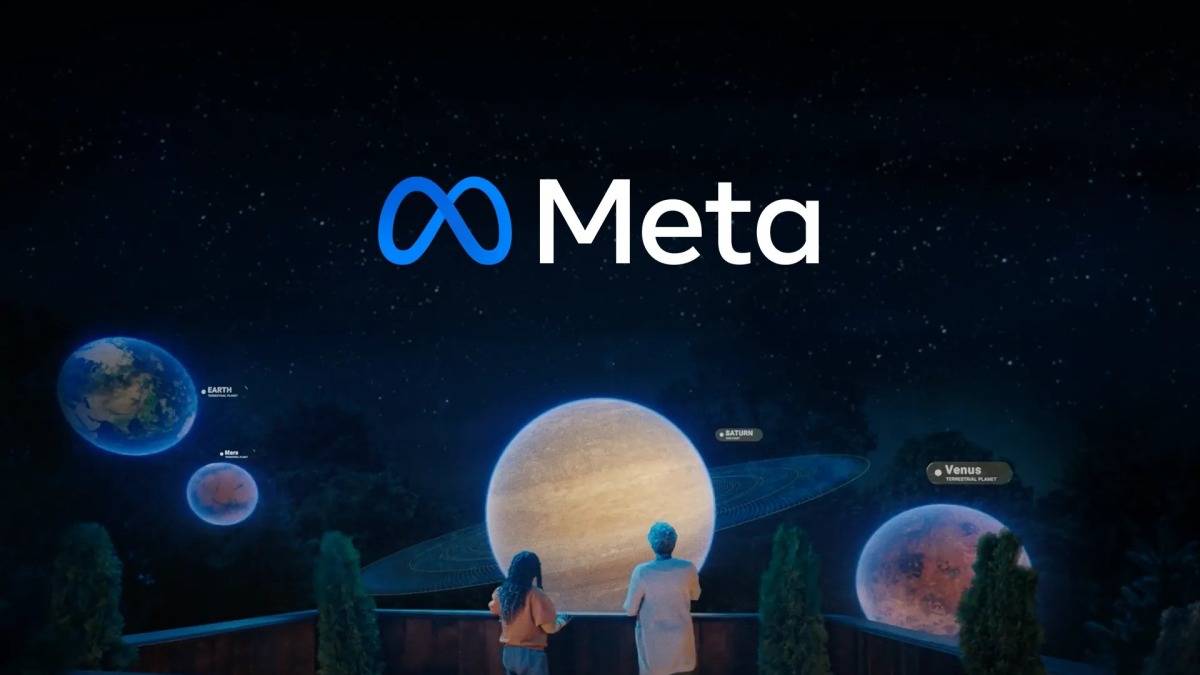 Overall, the company invested a sum of $10 billion and decided to employ over 10,000 people in Europe to bring the idea to life.
Mesh
As online meetings became a usual practice in most workplaces, stocks for video conferencing apps shot up. Microsoft also joined the bandwagon by announcing a multi-user, cross-platform application, Mesh.
Mesh will offer interactive tools, immersive experiences, holographic features, and many reality-based elements to give a new meaning to online meetings. Here, users will be able to attend classes, virtual meetings, or even social gatherings.
Roblox
Roblox, the gaming company, is looking towards Metaverse as its long-term plan. Here, developers worldwide launch their immersive multiplayer experiences using the desktop design tool.
Roblox aims to provide a 3-D experience space where users can create and play games, attend meetings, or collaborate on work projects.
Growth in Gaming Advertising
Most virtual universe platforms have been founded with gaming as the central feature. With a rise in the 'play-to-earn' lifestyle, more and more users are now leveraging the benefits of the decentralized gaming industry.
As people flock to gaming ecosystems, marketers and distributors have also changed their strategies. Now, you can spot multiple advertisements in the gaming interface. After all, the gaming audience is bigger than television and movie combined.
Rise in Online Societies
As the lockdown reeled in for the second time, people have been left craving human interaction. The internet came to the rescue in the form of web societies.
Apart from content creation, gaming, and the entertainment industry, people also formed communities that helped them maintain a semblance of social interaction in their lives.
Metaverse has succeeded in giving users a chance to live a socially active life through multiple platforms. Here, you can make friends, go out with them to the nearby areas, spend time gaming or even exchange money!
Digital Assets
Apart from cryptocurrency, blockchains are also supporting other forms of collectibles. These digital commodities are gaining traction amongst new-age investors and can be bought or sold online.
With NFTs, traders can even launch their collection and exchange it for cryptocurrencies. For example, Jack Dorsey sold his tweet for $2.9 million.
Metaverse Predictions for 2022
2021 resulted in many significant tech advancements and also forced us to consider looking for alternative, sustainable income sources. 2022 is yet another crucial year that will lay the foundation for the metaverse developments in the next decade.
Bigger Shift in Metaverse
While Metaverse just might be another tech-savvy term for many people, 2022 will bring in some fundamental elements. It implies a greater possibility for easy metaverse access and operation.
Bill Gates predicted in his web post, "I predict most virtual meetings will move from 2D camera image grids—which I call the Hollywood Squares model, although I know that probably dates me—to the Metaverse, a 3D space with digital avatars. Both Facebook and Microsoft recently unveiled their visions for this, which gave most people their first view of what it will look like."
Rise in SAND and MANA
While Bitcoin and Ethereum gain a lot of traction in cryptocurrency, some of the smaller tokens perform even well.
There is no doubt that 2021 proved to be a lucrative year for MANA and SAND. As compared to the year start, these coins were up by about thousands of percentages.
According to analysts at WalletInvestor, the SAND token could touch $13 by the end of next year, ultimately doubling its price. Similarly, MANA could see a rise of about 140% and soar to $8 next year.
Bitcoin
Cost$37,985.0
The cost increased by0.18%
Buy Bitcoin
LinkedIn CEO and co-founder – Reid Hoffman commented on how Metaverse will see huge investments in upcoming years. He also said that the internet is a form of Metaverse.
Growth of DeFi Platforms
DeFi or Decentralized Finance is a financial system relying on the blockchain. It makes various financial products accessible without requiring third parties like banks, brokerages, exchanges, etc.
By March 2022, DeFi contracts would have collected a total of $41 Billion. 2022 is expected to impact the growth of DeFi platforms as Web3 turns into a reality.

Decentraland
Cost$0.436983
The cost increased by-0.45%
Buy Decentraland
As DeFi spreads to other sectors like gaming and NFTs, it will gain more votes and stakes due to the popularity of governance tokens.
Where to Buy Metaverse Crypto Coins?
Shopping is an essential feature of the Metaverse. However, it can only be possible if you own the crypto tokens for that particular Metaverse. For example – for dealing in Decantraland, you must own either MANA or LAND.
Here are two ways to get started with metaverse coins.
Get a Crypto Wallet
To get started with the metaverse crypto trading, you will need to set up an account on the metaverse platform itself. For that, you can set up a crypto wallet that is accepted by the mentioned Metaverse.
That wallet will further let you convert your currency into crypto tokens using your debit or credit card. Crypto exchanges will usually charge a fee in such cases.
Exchange Currency for Crypto
Unique exchange platforms will help you convert standard currency into metaverse crypto coins.
In case you already have cryptos like Bitcoin or Ethereum, you can exchange that for metaverse tokens directly.
BlockFi
BlockFi is a cryptocurrency exchange that operates with no transaction fee whatsoever.
You also don't need to deposit any monthly fees or make minimum deposits.
With BlockFi, you can also earn 3% to 8.6% compound interest on your account. In case you need cash, you can also borrow USD against the crypto coins with 4.5% interest. It means that you do not have to show any gains from selling cryptos in your account, ultimately saving taxes.
Gemini
Gemini is a cryptocurrency trading platform that provides options to buy, sell and trade about 40 cryptocurrencies. It also has its currency, the Gemini stablecoin.
Mainly Gemini is known for its easy usage and high security. The platform is also the world's first cryptocurrency exchange to SOC 1 Type 2 and SOC 2 Type exams.
Crypto.com (CRO)
Crypto.com is a cryptocurrency platform that allows you to buy, sell, exchange or stake cryptocurrency coins. It also offers you VISA cards that can be used for cryptocurrencies and fiat currencies.
CRO is the original Crypto.com token that offers multiple benefits like lucrative cashback or high-interest staking rewards.
To buy CRO tokens, follow the below-mentioned steps:
Create an account on any exchange platform that supports CRO. You will need to enter your email address, password, and name, while some platforms also require ID proof.
Your account must have a currency (BTC, ETH) that CRO supports. For that, you need to log in to your account and click on the 'Deposit' button.
Exchange the currency for CRO. Based on your chosen pairing, you can view all the transaction details.
Applications of Metaverse
Metaverse is a virtual space that is accessible for all. It is an extensive platform that uses all virtual, augmented, mixed, or extended reality components. When the digital ecosystem goes live, it will present some real-life market changes.
Education
While online classes have taken over the regular schedule for the past two years, it is still typical to master practical skills online. But with Metaverse, an aspiring doctor could watch the surgeon perform surgery from any part of the world and learn it effectively.
In primary and pre-primary classes, social interaction is an essential learning component. With Metaverse, students can conveniently attend an interactive, colorful, and playful classroom session.
Also, distance learning can be made much more efficient. Metaverse will provide a way to reduce the need for attending practical labs or going on industrial visits.
Real Estate
If you are a resident in a foreign country, it is hard to visit regularly for the place's upkeep. If you want to buy or sell any land, various obstacles can hinder the process. However, with Metaverse, the owner can already keep a check via VR headset or AR glasses.
In case you are looking forward to your house construction, Metaverse will let you create a model where you can quickly identify all the flaws beforehand.
Training
Metaverse provides multiple applications for people wanting to train in any particular field—for example – the military. Combat training could be imparted by creating a model of the terrorist-occupied place and practicing accordingly. It will ensure no lives are lost during training drills.
Also, healthcare workers, firefight workers, police officers, miners, etc., can utilize the benefits of training.
Gaming
Needless to say, the vast gaming audience of over 3 billion people stands to gain a lot from Metaverse.
It will give the user a much more stimulating gaming experience and eventually result in more time online.
The Bottom Line
Metaverse is another form of fantasy coming to real life. It is a digital realm or an ecosystem where you can perform all actions that define your life here in the real world—for example – making friends, purchasing land, or exchanging money!
After Facebook's rebranding in 2021, Metaverse suddenly gained a lot of momentum. As a result, metaverse coins shot up to an all-time high. Each metaverse coin is a cryptocurrency token that is valid in the particular ecosystem and can be used per the user's wish.
Some of the standard metaverse tokens expected to perform big by 2022's end are MANA, SAND, ENJ, AXS. You can own these coins using any cryptocurrency exchange platform or wallet.