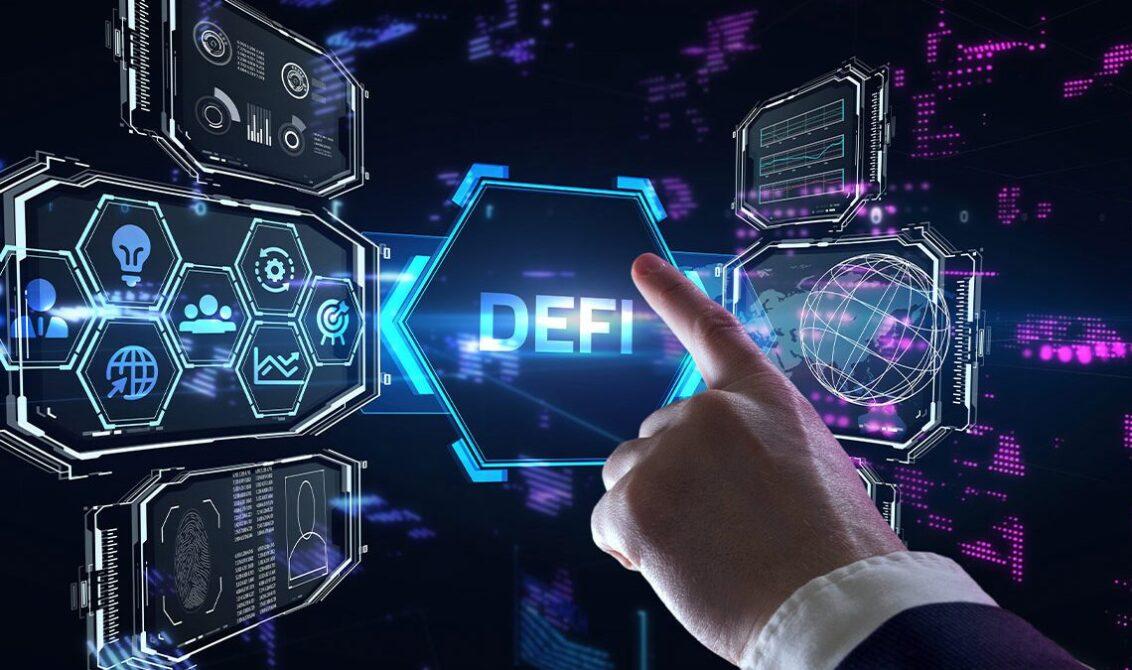 One of the latest crypto terms that have taken the world by storm is decentralized finance or DeFi coins. These days, more and more people have started using DeFi coins to solve outdated problems in the financial industry.
Therefore, it is no surprise why DeFi coins have been in demand recently. So, if you are interested in getting started with decentralized finance, you will need to pick a token that has a promising future in the long run.
However, with the multitude of options available today, it may be a bit overwhelming to find the best Defi tokens in crypto.
Fortunately, in this article, you will read through our handpicked list of the top 5 DeFi coins to invest in this year, as well as the process behind it.
So, without further ado, let's get started!
DeFi Coins: The Basics
Before you decide to step into the game and invest in these coins, you will first need a ground understanding of what they are.
DeFi coins are somewhat similar to crypto coins. And while these two terms are used interchangeably, there are quite a few differences between these two coins.
DeFi coins are nothing but your average fiat coins in digital formats, and they transfer their value during a transaction. And while most of this is done financially, DeFi coins can also be used in other forms like non-fungible tokens, asset tokens, utility tokens, and more.
How Does It Work?
Most DeFi apps, protocols, etc., are currently built on a blockchain network called Ethereum. And if you are a crypto-fanatic, you may have already come across this term before.
If not, here's a quick gist!
Ethereum is nothing but a vast technological expanse with a concept much like Bitcoin. However, rather than just using currency, Ethereum is a decentralized technology network that stretches out to the far ends of the world.

Ethereum
Cost$2,336.54
The cost increased by3.58%
Buy Ethereum
Therefore, no central entity controls it or the apps and protocols. That means Ethereum does not have any third-party apps containing it.
The native crypto used in Etherum is Ether, and it can be purchased from any crypto exchange website, just like Bitcoin.
Top 5 DeFi Coins to Invest in 2022
As the popularity of DeFi coins continues to rise, more and more people have started to look for ways to invest in DeFi. However, it can be pretty overwhelming to pick the right one with tens and thousands of options to choose from.
Fortunately, in this section, you will read through the top 5 DeFi coins that are expected to skyrocket this year.
So make sure to read this to know which one can bring you great riches.
#1 AVAX (Avalanche)
Avalanche takes first place on this list because it is the most innovative and fastest contract platform in 2022. Moreover, it also has a secure protocol, thanks to its top-notch validators.
In fact, the market cap value of AVAX is $21.3 billion.
That is why AVAX users are currently encouraged to take advantage of their tokens by staking them and earning huge rewards.
And unlike the other DeFi coins, AVAX is an entire network of different marketplaces, wallets, exchanges, and more.
It makes Avalanche a great option, especially if you are looking to make a long-term pick this year.
#2 LUNA (TERRA)
Terra (a.k.a LUNA) is one of the pioneers in the DeFi market and takes place as the second-highest, based on the current market cap of $18.4 billion.
In simple words, TERRA is a simple digital ledger that works with the help of stablecoins. It works by supplying a bunch of stablecoins to help monitor the current cost of fiat currencies.
Terra Luna Classic
Cost$0.00020431
The cost increased by-5.59%
Buy Terra Luna Classic
The elusive nature of this price is then taken in by LUNA (TERRA's currency). With this mechanism in place, buyers will now be able to analyze the LUNA price while also using the benefits earned by Yield Farming, staking, etc.
Combined, all these features make LUNA a promising prospect for long-term investments in 2022.
#3 UNI (Uniswap)
Next comes the king of DeFi coins, Uniswap (UNI), with a current value is #13.5 billion. Because of this, UNI stands as one of the most popular coins in today's exchange market.
Get Started
Claim up to $26,000 per W2 Employee
Billions of dollars in funding available
Funds are available to U.S. Businesses NOW
This is not a loan. These tax credits do not need to be repaid
The ERC Program is currently open, but has been amended in the past. We recommend you claim yours before anything changes.
Uniswap
Cost$6.29
The cost increased by3.98%
Buy Uniswap
The best part about Uniswap is that it allows the user to earn profits as a liquidity provider. Moreover, trading is relatively simple, and it can be done with the existing tokens.
When this is compared to PancakeSwap, you will notice that there are a lot of similarities. However, the critical difference between the two is that Uniswap provides unique tokens. And what makes Uniswap greater than its competition is the ERC-20 tokens with a much greater valuation.
However, Uniswap has a much lesser trading volume than PancakeSwap, thanks to its low fees on BSC.
All in all, Uniswap stands as a front-runner and shows a lot of potential in the long run.
#4 FTM (Fantom)
Unlike the other DeFi coins mentioned on this list, Fantom (or FTM) is the first of its kind to create a DeFi stack with DAG (also known as Directed Acyclic Graph) depending on the intelligent contracts policy.
With this, users can easily borrow, lend, buy or sell any synthetic resource of their choice.
With a current value of $5.51 billion, FTM also comes with a top-notch application to help the users make more money with their current crypto. Of course, there are plenty of ways to bring in this benefit, like borrowing and lending your existing assets, staking all your FTMs, using tokens as your insurance, and more.

Fantom
Cost$0.33842
The cost increased by0.94%
Buy Fantom
Moreover, FTM is a completely decentralized platform that demonstrates its technological benefits. With this, the user will always be in charge of their funds, which paves the way for a new type of trading.
And, because the DeFi project is still relatively new and growing, FTM shows itself to be very valuable in the near future. As per the current market cap, Fantom holds 6th place for being one of the most significant DeFi projects, making it a solid pick for the future.
#5 CAKE (PancakeSwap)
One of Uniswap's biggest contenders this year is PancakeSwap, one of the biggest decentralized exchanges within the Smart Chain of Binance.
Currently, the value of CAKE stands at an incredible $3.9 billion.
However, what makes PancakeSwap a tough competitor is its meager fees. CAKE has relatively low fees than the other DeFi platforms mentioned on this list, making it an attractive option for investors worldwide.
Moreover, this platform also rewards their user via Yield Farming. All you need to do is offer some liquidity to it, and you will be showered with valuable tokens. These will then be changed into a cryptocurrency of your preference.
Additionally, PancakeSwap also stands as one of the topmost decentralized exchanges on the Binance Smart Chain, making CAKE a strong prospect for long-term investments.
Thanks to its attractive features, whether it is an increase in transaction volume or the number of users, PancakeSwap is bound to hit an all-time high.
How to Invest in DeFi Coins
Now that you know the top 5 DeFi coins, you are all ready to make your first investment. And if you are an avid crypto-enthusiast, you may be familiar with the process.
However, if you are new to the crypto and DeFi market, take a look at this section to see how you can start investing in DeFi coins in just 3 simple steps.
Step #1: Create Your Crypto Wallet
To get started with DeFi coins, you will first need to set up your digital wallet on your website browser. Keep in mind that this wallet needs to support the protocols of DeFi and Ethereum as well.
By installing a digital wallet, you will be able to keep all your DeFi coins safe from the eyes of any harmful third parties.
When it comes to crypto wallets, there are several options available. However, the most popular digital wallet is by MetaMask.
Here's how you can download MetaMask onto your web browser:
#1 Download MetaMask on your web and install the extension to your browser.
#2 Navigate to the "Create A Wallet" option and select it.
#3 Create a password for your wallet and agree to all their terms and conditions. Make sure the password is unique and secure to keep away hackers.
#4 You are all set!
Step #2: Choose an Exchange Platform to Buy Your Coins
Now that your digital wallet is set up, you can start purchasing your coins. There are plenty of crypto exchange platforms to buy DeFi coins. However, the best platforms are BlockFi, Gemini, and CRO.
Here is a quick breakdown of the three platforms to help give you a better idea:
BlockFi
This exchange platform is ideal for beginners and amateurs who have recently taken an interest and are switching from conventional financial methods to cryptocurrency.
By creating your own BlockFi interest account, you will be able to gain an interest of up to 8.6% on all your crypto holdings. Moreover, there are no transaction fees, hidden fees, or minimum balance requirements with BlockFi.
In addition to this, BlockFi also allows the user to borrow various funds for their crypto assets as and when needed. Furthermore, you will also not face any issues with capital gains and reporting, thanks to the low-interest rates at 4.5%.
That will allow you to save money while also earning profits.
And while all these features sound great, the best part about BlockFi is that it gives its users a Bitcoin Rewards credit card to help them gain 1.5% on all their Bitcoin purchases.
Pros
There is no commission fee, minimum deposit requirement, or monthly fee
The American government supervises it
It is an accepted platform all over the world
You can borrow funds without fearing high-interests
It provides the user with a standard trade account
Cons
There are no custodial accounts
You will get only one stablecoin for free, and its withdrawal
Gemini
Yet another superb platform that works well for crypto beginners is Gemini. However, because of its feature, it is preferred by experienced investors.
Some of the notable features of this exchange platform are:
High-quality web applications
User-friendly interface
Suitable for exchanging 48 different coins and tokens
If you wish to make a long-term investment on this platform, you must create your own interest-bearing account. The interest rate on this account can reach 7.4% every year, which will be added to your currency later.
Moreover, Gemini uses a multilayered security system to safeguard all their users' personal details, bank info, digital assets, and more. This way, what is yours will always be kept in private away from unauthorized access by hackers and security breaches.
Pros
It allows the user to exchange almost 48 different types of crypto coins and tokens
The interest rate can go as high as 7.4%, allowing you to earn vast sums of money
The user-friendly interface helps you to complete the registration process in minutes
You can get a hot wallet along with insurance to help keep your data safe and secure
Cons
Whether you want to buy or sell crypto, the convenience fee and transaction fee is high
Some beginners may find it a bit difficult to use
CRO
CRO (also known as Crypto.com) is one of the biggest cryptocurrency exchange platforms that exist today.
At this platform, users will be able to trade different blockchain-related items and crypto products with low trading fees.
In addition to this, CRO also provides its user with:
An excellent crypto wallet
Decentralized exchange
Rewarding cryptocurrency credit cards
NFT marketplace
Furthermore, CRO allows the buyer to hold their crypto in their wallet or stake it to earn interests up to 14.5%.
Pros
It supports a wide range of different cryptocurrencies
The process is entirely transparent, and the trading fees are relatively low
It offers other rewards to help the user gain more money
Cons
The customer support team is not that great
It can be challenging to navigate your way to the trading fee discounts
As you can see, there are several differences between the three exchange platforms. However, all three platforms are great options for beginner, intermediate and professional investors.
And what makes them stand out from the rest of the exchange platforms is their incredible security features and their assorted cryptocurrency options.
Another option to buy, sell and trade cryptocurrencies and utility tokens is by using a flexible multi-asset trading platform.
Step #3: You Are All Set!
Now that you have your wallet and exchange platform set up, it is time to enter the vast world of DeFi.
All transactions made using the aforementioned exchange platforms are quick, safe, and secure. And if you do it right, you can start making yields and rewards in no time.
SimpleSwap is a user-friendly and reliable service for cryptocurrency exchanges. the platform is free from sign-up and supports more than 500 crypto and fiat currencies.
Top 3 Benefits of Investing in DeFi
The perks of investing in DeFi coins are endless. Not only does it allow you to earn more money, but it can also help you step out of your financial struggles.
Moreover, they are straightforward to use, making them the best financial solution for 2022. However, if you still find yourself on the fence, here are 3 advantages to help you start investing in DeFi coins.
#1: You Get Better Access to Financial Services
The most significant benefit of investing in DeFi is getting more access to a wide range of financial services. That is because many decentralized platforms promote the use of DeFi to provide all individuals with equal opportunities to invest.
With this, people can easily support themselves financially, whether through a loan, insurance, savings, staking, and more.
Needless to say, DeFi coins help make financial services more accessible to those in need.
#2: You Can Capitalize on the Latest Technological Trend
Yet another important reason to opt for DeFi coins is that you have the chance to capitalize and make more rewards.
With the promising success rates of DeFi, more and more people have started to make use of its explosive growth to earn more money.
And the best part is that with several other DeFi projects in the making, high-rollers in the crypto industry are already hopping on to this bandwagon to use this cash cow.
So if you want to get in on this money-making action, there is no better time than right now.
#3 You Can Help Set New Standards for the Future of Blockchain
Besides the points mentioned above, DeFi coins can also help break barriers to set higher standards in the blockchain industry. Moreover, they also help reduce the price of financial services, which can benefit many people.
That is one of the significant reasons why DeFi tokens help create powerful tools to make transactions more seamless and easier in the long run.
Parting Thoughts
As the popularity of DeFi tokens continues to skyrocket, more and more people are now hopping onto the DeFi ecosystem.
DeFi tokens have witnessed a dramatic increase through the last year alone, leading to increased use of DeFi applications. With this trend carried forth in 2022, DeFi indeed has a promising future in all its projects.
However, before you start investing, make sure to do ample research of your own before you begin buying your tokens. This way, your investments will surely pay off with minimal losses.