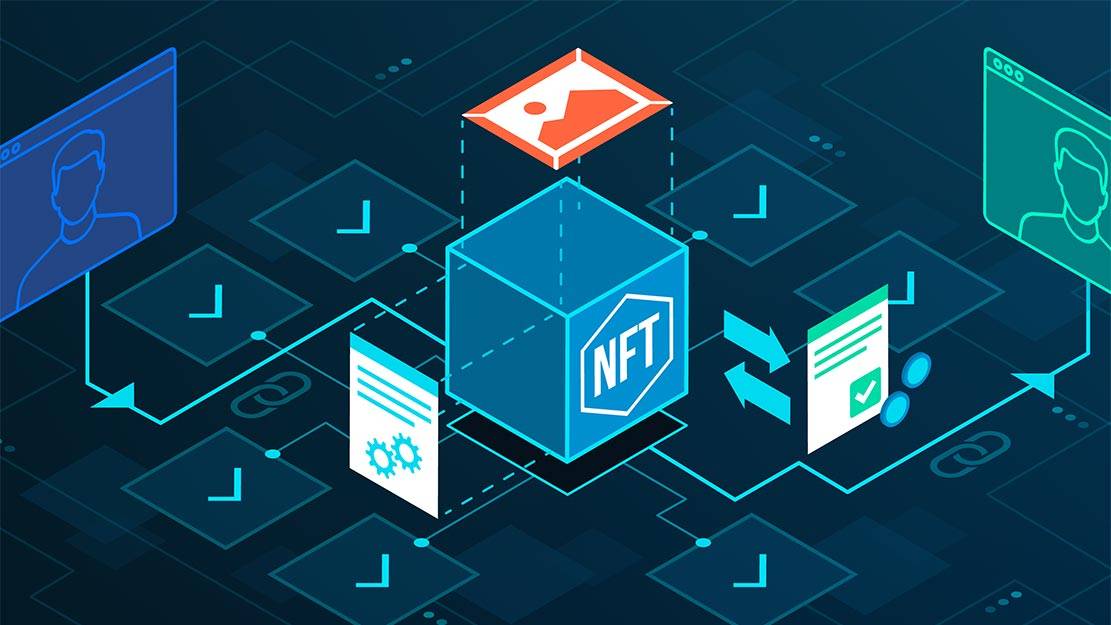 Before you move on to making your claims on NFTs, it would be a wise idea to get the basics right!
You have two options to obtain an NFT. You can either buy it from somebody or mint it. But what does buying or minting NFTs even mean? How are these two concepts different?
Minting an NFT means creating something completely new. You can mint from a digital online project or convert existing items such as art, memes, poems, or music into NFTs. On the contrary, buying an NFT requires an existing item that has been minted into an NFT.
There are a few more differences, and this blog will acquaint you with the same. If you have plans of minting or investing in NFTs, it would be better to learn about the differences between minting and buying. A difference between the two also affects the token value. Keep reading to know more!
What is a Non-Fungible Token (NFT)?
NFTs are non-fungible tokens that can be minted on. The most common type of non-fungible token is Ethereum, which belongs to Blockchain Technology.
When speaking of non-fungible tokens, the need is to explain many terms. What does fungible mean, for instance? When an item is fungible, it means that it is interchangeable.
The scope of fungible tokens is vast enough. However, they're more popular among digital art. Items you'd find that are sold as NFTs include video clips, music files, memes, GIFs, tweets, etc. NFTs are also gathering more momentum in terms of popularity in in-game items.
You can buy and sell NFTs. Buying an NFT makes the tokens your certificate of authenticity. Anybody can verify you as an owner of NFT using the public ledger.
How Do NFTs or Non-fungible Tokens Work?
NFTs are popularly a part of the Ethereum blockchain at the maximum level. Ethereum is a cryptocurrency like Dogecoin or Bitcoin. However, its blockchain supports NFTs.
Bitcoin
Cost$38,096.0
The cost increased by0.46%
Buy Bitcoin
This way, they store more information, making them work more distinctly than other blockchain technology. That said, you should also know that other blockchains can implement their unique versions of NFTs.
Minting an NFT: Explained
Minting NFTs refers to the process of converting a digital file into a crypto collectible commodity or digital asset on the Ethereum Blockchain. The minted NFT is then stored in a decentralized database or distributed ledger forever, and it can be edited, modified, or deleted.
Alternatively, we can refer to NFT minting as the process used for transforming digital art or content into a part of the Ethereum Blockchain. The process is similar to minting metal coins and putting them into circulation.

Ethereum
Cost$2,092.15
The cost increased by2.95%
Buy Ethereum
NFTs are minted after they're created. The process turns a simple file into a crypto asset that can be traded or bought via cryptocurrencies on a digital marketplace.
While minting NFTs, the creator of the NFT can plan royalties from every subsequent sale. This way, the creator receives a commission when the NFT is bought or traded on the secondary market.
How to Mint NFTs
Here's how you can go about minting NFTs. Each NFT marketplace follows a distinct process. Therefore, to maintain ease of access, it would be best to study the working of every marketplace.
Get Started
Claim up to $26,000 per W2 Employee
Billions of dollars in funding available
Funds are available to U.S. Businesses NOW
This is not a loan. These tax credits do not need to be repaid
The ERC Program is currently open, but has been amended in the past. We recommend you claim yours before anything changes.
Connect Your Wallet
Start by opening a crypto wallet to enter the NFT marketplace. OpenSea is a popular NFT marketplace, for instance. Click on the wallet icon or simply on the Create button. Other marketplaces also use similar prompts for this action.
MetaMask or Coinbase are wallet options to be used for NFTs. The wallet option and the device you work on will impact the connection of the wallet using a QR code scanner. Once complete, your crypto wallet is connected, and the marketplace profile is created.
Create Your First Item
Click on the 'Create' button on the homepage of the marketplace. You will then be prompted to upload a digital file for your NFT. The fields on this page would ask for the details of your work, an external link to your website, and the blockchain base you want to use.
Here, you can decide the amount you want to be paid in royalties when your NFT is sold later. 5%-10% of the secondary sales price is taken as a standard royalty payout.
Click on 'Complete' once this entire process is done and your first NFT has been minted.
Make Sure Your Wallet is Funded
Selling an NFT requires computing. Transactions involving NFTs and cryptocurrencies will cost some money in the form of gas fees. To complete your first transaction, ensure that you have Ethereum deposited in your wallet.
Depending on the marketplace you chose for the NFT minting process, you can transfer the cryptocurrency from your wallet to the marketplace. Some marketplaces require you to purchase the crypto from their profile right after you've minted the first NFT.
List Your NFT for Sale
Once you are done minting your NFT, you can sell it in the market. Simply click on the Sell button on the description page. When you put up the sale, it is time to specify all the required details. Select the type of sale, whether it is a fixed price or a timed auction.
The next step would be to click on 'Complete Listing'. The marketplace calculates the fees based on the cryptocurrency's network at the time of listing the sale. And then, request payment from your wallet.
Manage Your NFT Business
Once you've successfully listed your NFT for sale, you can engage with your potential patrons. You can create more NFTs to add to your collection, which might attract the attention of speculators. NFTs created on one marketplace can be transferred and sold on another marketplace.
It is worth mentioning that interacting with users and collectors on the NFT marketplace helps you build a rapport in the NFT business and can be highly beneficial.
Buying an NFT: Explained
Buying an NFT is much more common than minting it. To purchase an NFT, you need to have an exchange platform and the NFT of your choice. Then pay to buy them. Yes, it is that simple!
These transactions are more likely to take place in Ethereum. However, other cryptocurrencies are compatible with NFTs as well.
Once you are done, the NFT will be transferred to you. However, it will be encoded using blockchain technology that makes it secure enough and easy to verify you as its owner. From there on, you can sell the NFT to other potential buyers for a profit or a loss.
You can buy an NFT in several ways, depending on the project you want to invest in. But before you do that, it is essential to know which blockchain your NFT was created on. Here is a list of some of the most popular blockchains in the industry.
Ethereum is currently the top-rated blockchain service for NFTs. Buying NFTs may seem tedious initially, but it is a one-time effort that helps you buy and sell NFTs quickly in the future.
How to Buy NFTs
Here is a brief breakdown of how you can buy NFTs
Purchase Ethereum
Most NFTs are based on Ethereum cryptocurrency. Therefore, the marketplace for these NFTs accepts ETH tokens for payment only.

Ethereum
Cost$2,092.15
The cost increased by2.95%
Buy Ethereum
This is why you should have an account for cryptocurrency exchange prepared to purchase Ethereum and send it to your MetaMask Wallet or any similar type of wallet. If you aren't well-versed with a crypto exchange account, you can start with Coinbase or eToro.
Connect Your MetaMask to OpenSea or Another NFT Marketplace
Various marketplaces enable you to buy and sell NFTs. Depending on which marketplace you choose, you can purchase different items of NFTs. Many websites have secondary marketplaces with various NFTs, but each platform operates uniquely.
Buy Your NFT
Therefore, buying an NFT is easy if you have a funded account. Most of the marketplaces enable this transaction in the form of an auction. So, you would have to submit your bid to purchase the NFT of your choice.
Other marketplaces operate like an exchange. You can use the highest and lowest bids for NFTs with several prints. However, purchasing an NFT from the primary marketplace benefits you from the potential resale value when the product goes for sale.
Popular Marketplaces to Mint or Buy NFTs
Here is a list of some of the most popular marketplaces prevalent for minting or buying NFTs.
OpenSea: The marketplace operates on Ethereum. Users can interact with the network to exchange NFTs for cryptocurrency in this market. It has a comprehensive collection of digital collectibles, from video games to digital artwork. You need a cryptocurrency wallet like MetaMask to use this platform.
Nifty Gateway: Gemini is a popular cryptocurrency exchange and owns Nifty Gateway. Celebrities like Grimes, 3LAU, Steve Aoki, and many others release NFT artwork on the primary marketplace. The company also offers a secondary marketplace where collectors can resell the collectibles or artwork.
NBA Top Shot: This marketplace provides a convenient platform for licensed NBA collectibles. The digital items take a new approach on basketball cards, and these digital cards are more interactive than conventional trading cards.
Facebook-Owner Meta Introduced NFT Buying and Selling on Facebook Marketplace
Meta has confirmed the brand's plans to enter the booming market of digital collectibles referred to as NFTs. It wants to enable users to display their NFTs on social media platforms.
The Facebook owner wants to create a feature to help people mint their digital collectibles.
The company plans to create a marketplace for users to buy and sell NFTs over Facebook. The company aims to target the growing market for NFTs that involve digital pieces of art connected to the blockchain. The market witnessed more than $40 billion in sales in 2021.
The plans revolve around the crypto wallet Novi that Meta launched with the crypto-exchange Coinbase in October of the previous year. Reports have confirmed that Meta, formerly known as Facebook, aims at creating a metaverse enabling people to interact, work, play, shop, etc.
Many people are actively exploring this marketplace today and Meta's various features in store for the users.
Some popular celebrities who mint or own NFTs are Jimmy Fallon, John Cena, Jack Dorsey, Eminem, Shawn Mendes, Steve Aoki, Tony Hawk, Ellen DeGeneres, Snoop Dogg, Grimes, Lindsay Lohan, and Paris Hilton. However, this list only mentions a few names, while there are many more around the world.
Top NFT Examples
Now that you are aware of minting and buying NFTs, you may consider acting on your inclination towards non-fungible tokens. So, here are some popular examples of NFTs that have topped in the industry so far.
Beeple's "Everyday: The First 5000 Days"
This pure NFT digital artwork was the very first to be sold at a large auction. Christie's auctioned off Beeple's digital artwork for a whopping $69 million.
William Shatner's Memorabilia
Actor William Shatner released NFT collectibles of personal memorabilia from his 60-year career. He sold 125,000 units within nine minutes. It included early headshots, a photo of the actor hugging Star Trek co-star Leonard Nimoy, and an X-ray of the actor's teeth.
Singer-cum-songwriter Grimes sold 10 NFTs at an eye-popping $5.8 million. The highest selling asset was her one-of-a-kind video "Death of the Old" for $389,000.
Minting NFT vs. Buying NFT: Pros and Cons
We hope that you have a pretty good idea about the options you can apply to NFTs. This section will give you an in-depth idea about the differences between minting and buying NFTs by distinguishing them based on their pros and cons.
Risk
When you plan to get associated with non-fungible tokens, you should also be clear about the amount of risk you prefer. Buying an NFT gives you more information, enabling you to assess depending on your choice.
On the contrary, minting an NFT will create a riskier situation. The project will be prevalent in the starting stages. Therefore, it will be difficult to predict whether you are on the brighter or dimmer side. You can, however, research past trends. But there is no guarantee when it comes to NFTs.
That being said, it is worth mentioning that minting NFTs opens up the opportunities of getting royalties from the NFT. It implies that you earn a small profit from all the future sales. Minting a popular token will surely bring such a profit your way.
Cost
Another thing to consider when weighing your options with NFTs is the cost of buying and minting the token. That ultimately ends up in the following pointers.
Minting Your Content: This is the cheapest of all the options. It depends on the platform you choose, and you may even get to mint your content for free. Otherwise, you may have just to make a payment for the gas fees.
Minting from a New Project: This approach to minting content is relatively expensive. You may have to pay a one-set fee. The cost ultimately depends on the quality of the project and the platform you mint to.
Buying the NFT: This comes with a vast variation. If you can identify promising projects, you can buy them after minting them. It won't cost you much. However, the price can increase if you decide to wait. Remember, the NFT marketplace is saturated with users' potential, resulting in a cost lower than the minting prices.
Amount of Work
Buying and reselling NFTs is actually an easy prospect though risky. All you require is to identify the project that can increase in value in the upcoming months or years.
On the contrary, minting your NFTs involves a process to follow. Selling your own artwork requires you to do your own marketing as well. You have to win the people's attention for your project and buy your NFTs. It can be a daunting task, but it comes with rewards.
Final Thoughts
You can either obtain an NFT by making one for yourself by minting or by purchasing an existing one from the marketplace. Both come with their own set of pros and cons. For instance, minting can come off as a cheap option.
All minting requires is a product you want to mint and get the job done by paying the gas fees. On the contrary, buying an NFT will be comparatively less risky since you would already understand people's preferences about the project.
However, in the end, the decision of whether you want to buy or mint an NFT would depend on your investment style. Nevertheless, it's always best to act cautiously, primarily when dealing with crypto exchange. In this industry, there are more losers than winners.