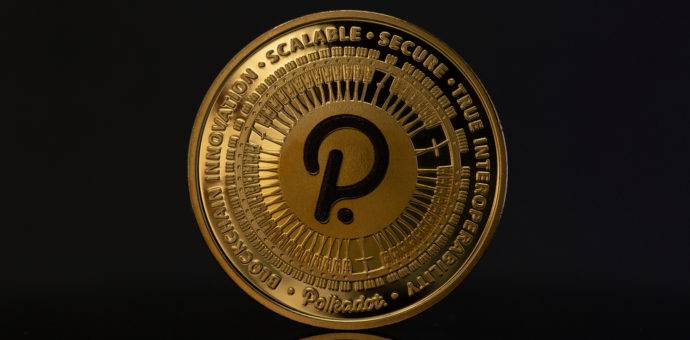 One of the recent cryptocurrencies that have made headlines this year is Polkadot. Not only did it join the list of the top ten crypto coins, but it is also considered to be Ethereum's nemesis by a few crypto investors.
But what exactly is Polkadot? How do you invest in it? And why does it stack up to Ethereum? Find out the answers to these questions and more by reading this piece till the very end!
What Is Polkadot?
In simple words, Polkadot is a new software that has one primary goal: to encourage global users to work on a blockchain that will help them create and launch their own blockchain networks.

Polkadot
Cost$5.88
The cost increased by5.61%
Buy Polkadot
Get Started
Claim up to $26,000 per W2 Employee
Billions of dollars in funding available
Funds are available to U.S. Businesses NOW
This is not a loan. These tax credits do not need to be repaid
The ERC Program is currently open, but has been amended in the past. We recommend you claim yours before anything changes.
Because of this unique aspect, Polkadot has gained much attention from other cryptocurrency competitors like Ethereum, EOSIA, and Cosmos.
How and Where Can You Buy Polkadot?
Even though Polkadot was only founded in 2020, it quickly shows many potentials to grow within the ecosystem of cryptocurrencies. Therefore, it comes as no surprise as to why investors are seizing this opportunity to invest in this crypto.
And if you are one of them, here are three steps to help you get started.
Step #1: Find a trustworthy cryptocurrency trading platform like BlockFi, Gemini, or CRO.com and start creating your account.
Step #2: Download a crypto wallet before you start making transactions. This will help you protect your funds and profits against hacks.
Step #3: Start buying your DOTs!
As you can see, the whole process will not take longer than 5 minutes if you follow this quick step-by-step guide.
What Are the Price Predictions for Polkadot?
At the time of writing, the price of Polkadot stands at $26.29.
However, based on renowned crypto price predictors, the value is set to touch $108.15 in the first half of 2022. And by the year 2026, the market value is said to increase up to an incredible $400.232!
Pros and Cons of Using Polkadot
As you can see, the price predictions for Polkadot are set at high limits. However, the only way to decide if this is the right decision for you is by comparing and contrasting its pros and cons quickly.
Pros of Polkadot
There is a lot of flexibility for the users
You can quickly launch your applications and chains, which has resulted in substantial developer activities
This crypto thrives on diversification for the price
There are plenty of successful partnerships with this platform
It is more scalable than other cryptos
Cons of Polkadot
It is still fighting in a competitive market
It is prone to hacking
There is a minimal usage
Endnotes
So, is it a good idea to invest in Polkadot this year? The answer is yes, absolutely!
Even though the platform was just launched a year ago, DOT's bullish market is enough to convince you of its capabilities. However, just like every other crypto platform, make sure to do your research first, as this will help you have leverage over your situations.