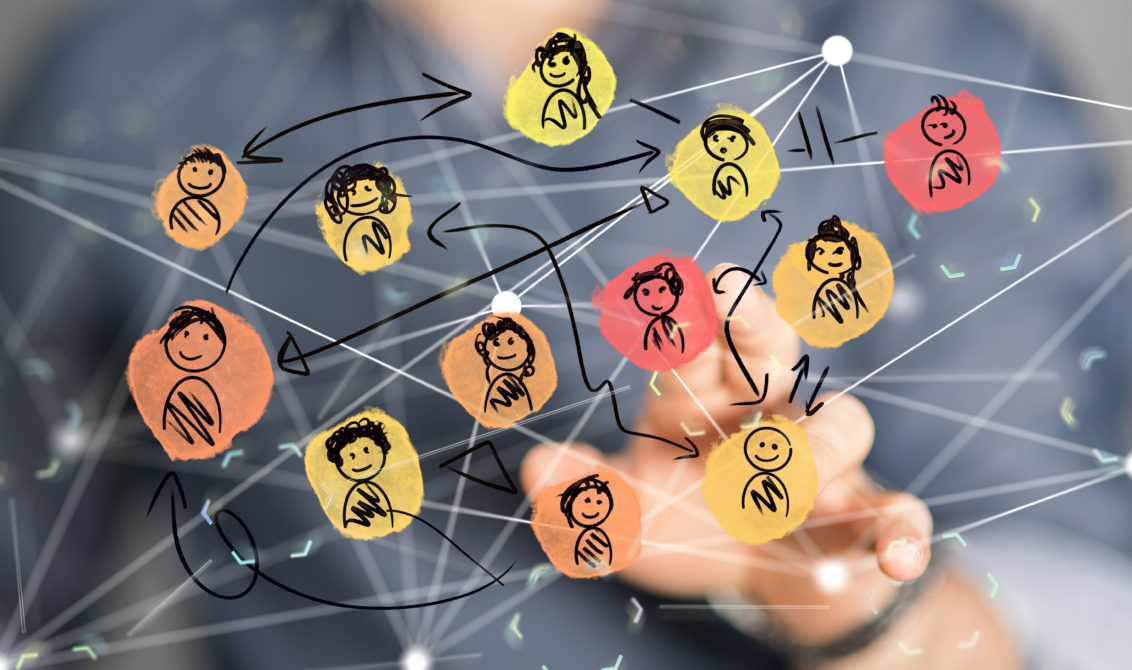 Being a business investor allows you to enjoy countless benefits. This endeavor increases your chances to earn unlimited income, experience greater career security, and pay fewer taxes. You'll also enjoy several retirement contribution options, pursue your passions and interests, and experience work-life balance when you decide to be a business investor.
But before you can experience all of the benefits of being a business investor, you need to pay attention to the tools and strategies you use. The business arena is diverse and fast-paced, and not having any background on the right tools and strategies to use can put all of your investment down the drain. Instead of improving the quality of your life, you'll end up ruining it.
What Is Interaction Management?
Interaction management is a great tool that can make your life easy as a business investor. In its simplest sense, interaction management talks about a group of online services that helps business investors like you to create healthier and better relationships between your organization and customers. Businesses such as podium.com offer interaction management services that enable you to chat with customers, gain customer feedback, and share files using the internet.
Interaction management services also allow business investors to create and foster healthy relationships between their employees, suppliers, and partners. Because it can work at all levels in the organization, interaction management services can be an excellent tool to improve communication among all of the parties involved in the organization. Depending on your preferences, you can commission or outsource businesses that can create an interaction management service that is perfect for your needs and budget.
Regardless of how you want your business to operate or how you want it to grow in the future, using the right interaction management service can surely help.
5 Reasons Why Interaction Management Is Important For Business Investors
More often than not, individuals invest in businesses because they want to earn more money and control their resources better. Unlike when you're working as an employee, being a business investor can provide flexibility as you can better control your financial resources and time. As your business progresses, your earning potential will also increase as a business investor.
For you to make the most out of your endeavor as a business investor, consider using interaction management services. Contrary to popular belief, these services are vital to every business because of the following reasons:
Positive Interaction Can Result To Better Productivity
Productivity in the workplace is vital to your success as a business investor. Regardless of the niche of the business you're eyeing to invest in, it'll be challenging to earn profits if your employees are not productive at work. How can you offer your products and services to your target audience if your employees aren't working at all? How can you earn a return on investment if your business is not moving forward? How can you be successful in your endeavors if your business is not hitting its short and long-term goals? If you don't want to experience any of these problems, use interaction management services in your business.
One of the most obvious reasons why interaction management is important is because it fosters healthy relationships with all the individuals involved in the business. Through this service, you can make all of your employees and customers happy. Having this disposition will make it very easy for your employees to work at their best, and at the same time, this will also encourage your
customers to continue patronizing your business.
By using interaction management services, you can share basic pleasantries with your customers over the phone and ensure that their problems are handled in the most pleasant and professional way. Providing this kind of service will enable your customers to "see your smile" over the phone and make them feel valued as customers.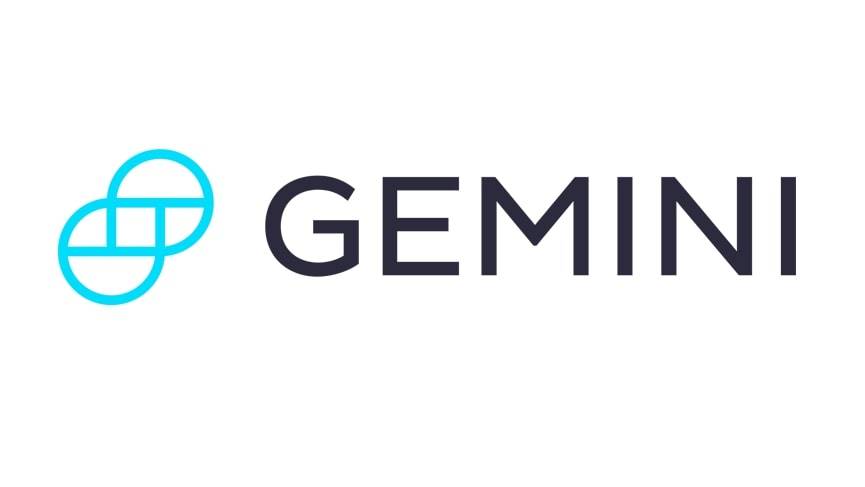 Get Started
Try Gemini Today! 123
The Gemini Exchange makes it simple to research crypto market, buy bitcoin and other cryptos plus earn Up to 8.05% APY!
For example, you can maximize interaction management services by setting up a more convenient and easier way of taking payments from your customers. This type of interaction will improve your customers' overall experience with your business and boost their satisfaction in the process.
When it comes to your employees, interaction management services can help them improve their communication within the organization. As mentioned, these services can also be used between different employees among different levels, which means that it'll be easier for them to ask help from each other and forward tasks when one has finished their part. Over time, the interaction made by your employees will enhance their relationships and foster better collaboration in the future. This is especially important if your business investment is still new and your employees haven't experienced working with each other.
Develop Positive Company Morale
The morale of your employees can influence the type of interactions they provide to your customers. If your employees have negative relationships with the people they are working with, or if they are not confident with their ability to work for the organization, more often than not, they will also treat your customers poorly. It'll be challenging for them to provide a positive customer experience if the workplace itself doesn't foster a nurturing or learning environment.
When your employees have low morale, it won't be long before their negativities will flood the public and can become the reason why your business will gain a negative brand in the public's eyes. Remember, your employees represent your business, and how they perform their duties and responsibilities can speak a lot about the quality of your products and services as a business. Regardless of how excellent your products and services are, if your employees aren't showcasing them in the right way, you won't gain positive results from your business investment.
One of the easiest and best ways to resolve employees' low morale is to ensure that positive interaction is practiced in your workplace. You can achieve this goal by using interaction management as a platform to determine the workload, general personality traits, and talents of your employees. Interaction management will also enable you to determine the procedures and processes implemented in your business and determine if there are any backlogs or gaps taking place internally.
With all of the information you can gain from interaction management, you'll be able to define which of your current strategies are working or not. This information can also become your basis to streamline your efforts so you'll spend more resources in improving weak areas and avoid spending more on strategies that are already effective. Over time, this can help reduce redundancy in the workplace and ensure that you're only spending time and money on strategies that actually need improvement.
All of your efforts can eventually boost your employees' morale as they can feel empowered and supported as you improve your internal processes for them. For example, if you have determined from interaction management that your employees need improvement on their phone etiquette skills, you can invest resources for their training and workshop. This will improve their skills and ensure that negativities are not present in the workplace.
Improve Customer Satisfaction
Your customers are the lifeblood of your business, which is why you should always prioritize in making them happy. Your efforts to invest and earn in a business will be useless if you don't have any customers. Who will patronize your products and services? Where will you get money to ensure that your business continues to operate? Investing in a business is a cycle – and your customers play the most important role in the process.
Catering to the demands of all your customers can be very challenging, but interaction management can surely help. Interaction management can be a goldmine of information that allows you to gain valuable information about your customers. One of the most basic features of interaction management is gathering data that can be used to improve your customer service.
For example, if your business reached out to your business's social media profile informing you of how unhappy they were with the customer service provided by one of your employees, you can easily look at the problem because you were informed about the details. This information will prompt you to assess the performance of your employees and determine the necessary strategies to avoid the problem from happening again in the future. Through interaction management, you'll know how to satisfy your customers because you were notified of the problems they experienced.
Aside from helping you improve your current customer service processes, interaction management can also ensure that none of your resources are wasted. The information shared by your customers to you will make it very easy for you to determine which areas of your customer service strategies are working or not. The more you interact with your customers, the faster you can improve your business processes.
Encourage Cross-Channel Content Integration
As mentioned, your customers play one of the most important roles in the business. Without them, your business won't earn profits and grow in the long run. All of the efforts you've put into hiring the best talents and coming up with effective products and services won't provide you benefits if you don't have any customers.
Aside from opening communication channels that allow your customers to vent out their desires for your organization, interaction management will make it easy for you to cater to their needs through cross-channel content integration. This is important because for your business to provide the best customer service, all of the teams in your organization should contribute ideas on the entire strategy-making process.
If you're investing in a business that provides services, for example, the agents responsible for taking calls can easily share their experiences on why customers are frequently calling your hotlines. Since they have first-hand experience in dealing with your customers, they can provide everyone in the organization about the gravity of the customers' problems and how these problems are affecting them in their daily lives.
Because interaction management works as a communication channel for all levels in the organization, this will also allow the managers of your operations to contribute their ideas to the problem at hand. If the customer service team informed the organization that the customers are calling about a previous agent who treated them poorly over the phone, the managers of the organization could come up with strategies on how to improve the agents' customer handling skills. The managers of the organization will have a bird's eye view of the performance of the entire team, which means that they can provide assessments on how a certain employee can improve and what strategies should be in place.
Through interaction management, it'll be easy for the organization to convene and formulate solutions to a particular problem. Since all of the teams or departments of the organization are involved in the problem-solving process, the business, in general, will be able to look at the bigger picture of the problem and weigh the pros and cons of all available solutions. When everyone in the organization is on the same page and working towards the same goal, your business investment will have better chances of growing and succeeding long-term.
Develop Fresh Insights
You will be working with several people when you decide to become a business investor. Regardless of the nature of the business you're eyeing to invest in, expect that you'll work with people who have different skills and experience every single day. The bigger your business grows, the more people you'll have to hire in the future. The diversity of your workforce can become a problem when not managed properly, but as long as effective communication is practiced, the differences in your workforce won't be a problem. In fact, this can even help your business stand out because diversity can encourage fresh and new perspectives.
The usability and convenience of interaction management will provide channels that will motivate your employees to contribute their ideas. In this way, you'll have more chances of solving business-related problems because everyone is provided with communication channels to speak out. Regardless if your business is currently experiencing problems with customer service, marketing, or employee retention, integration management will help you solve all of these problems with the participation of your entire workforce!
Make Smart Investments
Investing in the right interaction management service is a cost-effective investment. Acquiring this service might entail costs, but when used properly, this can become your competitive edge to stand out from your competitors. In fact, an interaction management service can become your ticket to attaining success as a business investor!
About Author
As an entrepreneur who has been in the industry for decades, Alex Mitre has adept experience in managing different facets of an organization such as operations, finance, and marketing. Alex also has in-depth experience in dealing with different types of customers. Alex is now working as a consultant who provides services to startup entrepreneurs. Alex works by providing advice on the best investments the entrepreneur should make and how they can improve their business processes moving forward.